Hey there. Yes, I moved! Welcome to SocializedByCinema.com (still a work in progress). Tell your friends!
My sincerest apologies for this absence. PGL has been full of plenty of discoveries and life lessons – some good, some bad, all time-consuming. While I haven't been writing about film too much, I have been seeing plenty of them, and boy do I have some opinions on 2016. But I'll sum it up in two words.
It sucked.
This is the first year since blogging that I don't have a clear number 1 movie of the year. Because of that, this year's Top 10 will be listed alphabetically. But make no mistake – these 10 movies from 2016 are motion pictures that I will unabashedly suggest to anyone who asks me for a recommendation.

10 Cloverfield Lane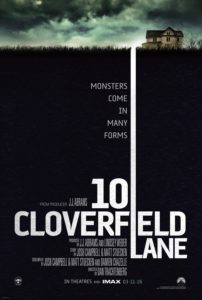 I almost didn't include this movie because it is not a Cloverfield movie – at least not in the way that we were led to believe it was. But putting aside that anger-inducing marketing campaign, this movie is intense, original, and rests comfortably on the shoulders of actors John Goodman and Mary Elizabeth Winstead. But yeah, it isn't a Cloverfield movie.

The Birth of a Nation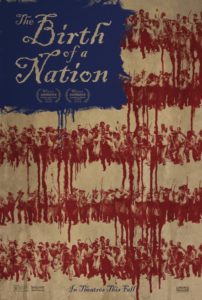 Overlooked at the Oscars because of a dated (and resolved) legal case, The Birth of a Nation is the most effective slave drama I have ever seen. It sparks empathy for the subject matter with just the right amount of guilt so as not to lose you. While I have not (and probably will not) chosen a best movie of 2016, this movie would certainly be in my top 3, and would have a strong shot at being my #1.

The Edge of Seventeen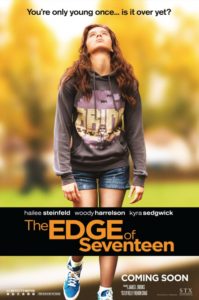 A touching picture about modern life as a teenager, The Edge of Seventeen is the perfect blend of hysterical and heartbreaking. Many props to Hailee Steinfeld for this courageous performance – the last time I saw a young woman deliver a performance as someone so unlikable but so admirable on screen was Ellen Page in Juno.

Fences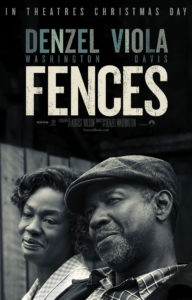 I'll say this about Fences – I really had to go to the bathroom when it started, but I held it for over two hours because I didn't want to miss a word of Denzel's delivery. Its acting and pacing are to a T throughout, while the dialogue and its delivery are masterful. Plus, it's got a couple twists which I did not expect, particularly for a movie like this.

Hacksaw Ridge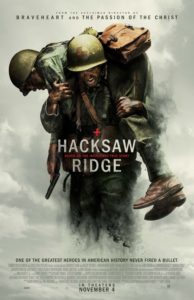 Move over, Saving Private Ryan and Three Kings – Hacksaw Ridge might just be the best war film I have ever seen, exploring the ideas of patriotism, courage, heroism, and self-discovery in ways I have not ever seen in film. And from an aesthetic standpoint, that battle sequence in the middle of the film is a pure spectacle of action.

The Jungle Book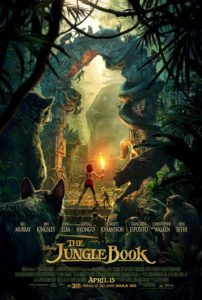 If the battle scene in Hacksaw Ridge is a spectacle of action, the entire scope of The Jungle Book is a spectacle of filmmaking. Jon Favreau continues to prove himself one of the industry's most talented and sincere directors, using his budget to develop so much more than the flashy effects that dazzle in every shot. Just do yourself a favor and don't watch this one on your phone/tablet/laptop.

Manchester by the Sea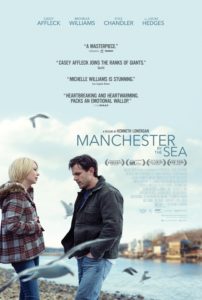 "Hey, wanna feel depressed as f*ck for the next two hours? Let's watch Manchester by the Sea!" I personally believe these words will be spoken someday because MBTS is so effective at making you feel like you're depressed. It also uplifts with endearing performances and moments of sweet simplicity in its moving script.

Nocturnal Animals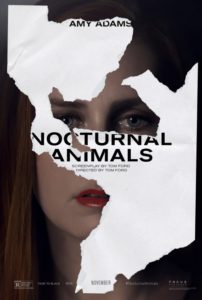 So much symbolism is shoved so seamlessly in the hollowing and thrilling movie that is Nocturnal Animals. The kidnapping scene is worth the watch alone – the rest of the film serves to spark debate and discussion – something all great films should do. This movie is near flawless, and I predict this Tom Hooper tour de force will have a long life in future film classes.

The VVitch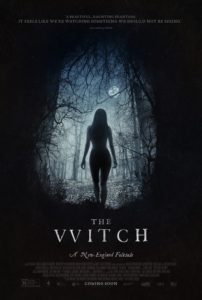 Holy crap – I never thought I would see a horror movie so unique in my life. This atmospheric and gritty masterpiece is a gift from the gods of gore, despite having little gore and almost no jump scares. The viewing experience may be elevated with subtitles, but I look at this movie as a genuine work of art. It's beautiful in every way – especially in its thrill and feeling of authenticity.

Zootopia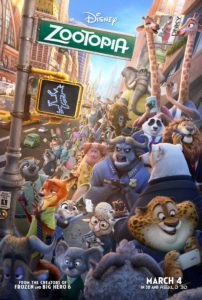 Zootopia is the best animated film I've seen since Epic, and blows the slew of 2016's other animated movies out of the water. On top of its sheer entertainment value, its societal value may never have been more relevant for children and adults. Also, it's quite a riot.