Two of the four major categories are completely up in the air this year, and the results of Best Picture could shape the future of The Academy.
Sunday should be a fun one — even if eight categories are egregiously not being announced live.
Still, seven of my ten favorite movies were nominated for Best Picture this year, so I'm eager to see if one of them is able to pull it out. There are also a couple nominees that just didn't click with me, and naturally, one of them is a front runner.
Anyways, let's jump right into it.
Best Picture
Predicted Winner: CODA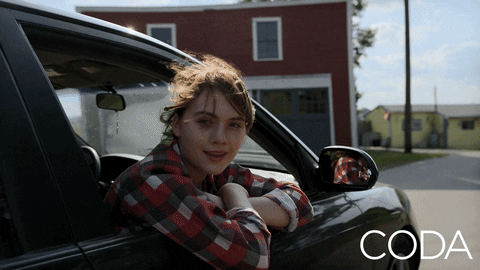 I can't believe I'm predicting that a feel-good, formulaic, Apple-distributed movie will win Best Picture, but here we are.
As a champion of the underdog narrative, I felt more confident with this pick before CODA went on to win Best Screenplay at the BAFTAs and WGA Awards and Best Picture at the PGAs. With its recent steam, CODA has arguably pushed The Power of the Dog into underdog status, which will make for a fun night of intrigue this weekend.
If CODA wins, I'll be elated. Not because it was my favorite movie of the year — or even my favorite of the nominees. It's just that The Power of the Dog represents so much of what is wrong with the Oscars right now. Dog is a slow-burn Western that makes you work immensely hard for a reward that, honestly, isn't that great. If it's victorious, it'll come off as the most condescending pick in a long time. This is the kind of move that filmmakers believe you should like and feel bad about yourself if you don't. As the show slips in ratings and the prominence of these awards diminishes, this would be a terrible move from the Academy.
On a rewatch of The Power of the Dog, I'll admit I became higher on it, but the first time I watched this movie, I hated it. Viscerally. Ironically, once I became warmer to its win potential, its chances took a back seat.
But let's talk about the Sundance darling that could — CODA. The more people watch it, the more people love it. It continues to gain traction with every guild win, and it appears that this crowd pleaser might pull it out after all.
Looking at the other nominees, Drive My Car doesn't get to where it's going fast enough, and Licorice Pizza's episodic approach might be enough to win it Best Screenplay – but not Best Picture. King Richard and Belfast had early fan-favorite momentum that diminished as they become harder to watch, West Side Story has sadly lost all of its noise in these major categories, and Dune's epic strengths as a sci-fi are likely to lead it to a similar night that Mad Max in 2016 — lots of below-the-line victories, but no Best Picture trophy.
That's a shame, too, as Dune would be more-than-deserving of the win. Despite being half of a story, it's the most "movie" movie of this year's nominees. Which brings me to the last two contenders, which arguably have the worst chance of winning — Don't Look Up and Nightmare Alley. My third and first favorite movies of the year, respectively, I'm praying one of their names is in the envelope on Sunday. But it's not going to happen.
And that's a bummer.
Don't Look Up is a hysterical, poignant screenplay, executed with great talent by its cast and director. It's firmly my favorite Adam McKay film. Nightmare Alley, on the other hand, owns its darkness and feels as though Del Toro made a movie from the 1940s today (which — to be fair — he did).
AJ's Rankings (AKA my personal preferences)
Nightmare Alley
Don't Look Up
Dune
West Side Story
CODA
Belfast
King Richard
Licorice Pizza
The Power of the Dog
Drive My Car
Should Have Been Nominated
A Quiet Place Part II, Red Rocket, Spider-Man: No Way Home
Best Director
Predicted Winner: Campion, The Power of the Dog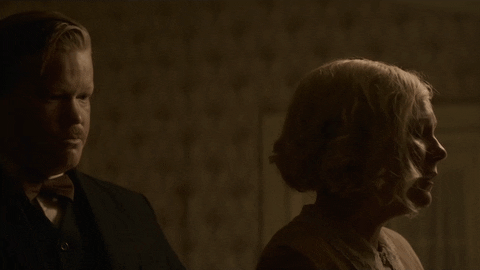 The tide has shifted so dramatically that Jane Campion's The Power of the Dog may walk away with just one award on Sunday. The visual world she built and helped to realize through her actors' performances is a feat, no doubt. Personally, I'd love to see a Spielberg win for proving his naysayers wrong and crafting a modern, exciting, and differentiated take on a previous Best Picture winner.
Either way, whoever walks away with the award on Sunday — with the exception of Hamaguchi — will be seen largely as a career acknowledgement. Spielberg has gone Oscarless since the 90s, as has Campion — who herself has never won a Best Director Oscar. Despite being celebrated filmmakers for decades, PTA and Branagh have also never won. But The Academy will likely save their praise for one of those two in the Original Screenplay category.
AJ's Rankings
Spielberg, West Side Story
Campion, The Power of the Dog
Branagh, Belfast
Anderson, Licorice Pizza
Hamaguchi, Drive My Car
Should Have Been Nominated
Del Toro, Nightmare Alley; McKay, Don't Look Up; Villeneuve, Dune; Baker, Red Rocket
Best Actress
Predicted Winner: Kristen Stewart, Spencer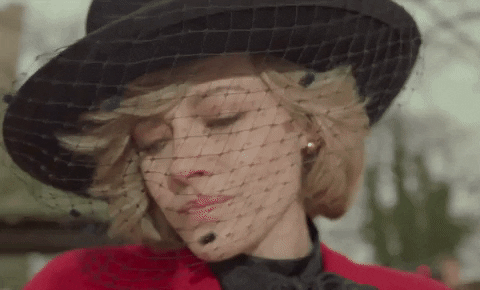 I literally have no idea what will happen in this category.
There's very little overlap between SAG, the Globes, the BAFTAs, and the Critics' Choice here, and if anyone is benefiting from this chaos, it's Jessica Chastain — a phenomenal, yet-unrecognized actress who might just be given the "here you go" award in a year where the stakes are relatively low. Three of her competitors are former winners, and while they each have a legitimate chance, I'm making my ballsy bet this year in Best Actress and predicting Kristen Stewart.
An early frontrunner who lost her buzz after losing out on some key nominations, Kristen has as good a shot as anyone on Sunday. In a category with some uncertainty, I wouldn't be shocked if voters resort to the initial favorite and get Stewart a win. Plus, let's be honest — was Tammy Faye even that good? We've seen Best Actresses for mediocre movies before, but my gut is telling me this year just won't be Chastain's.
AJ's Rankings
Kristen Stewart, Spencer
Jessica Chastain, The Eyes of Tammy Faye
Olivia Colman, The Lost Daughter
Nicole Kidman, Being the Ricardos
Also Nominated: Penelope Cruz, Parallel Mothers
Should Have Been Nominated
Alana Haim, Licorice Pizza; Jennifer Lawrence, Don't Look Up; Emilia Jones, CODA
Best Actor
Predicted Winner: Will Smith, King Richard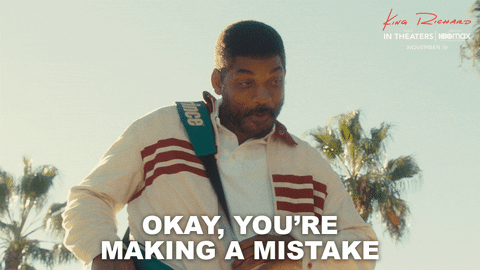 Is a miraculous, unprecedented win for Andrew Garfield brewing? Possibly, but highly unlikely. Will Smith has been the odds-on favorite since early autumn, and every time he gives an acceptance speech, he gets one step closer to the Oscars stage.
While it'll be nice to see Smith accept an award and see his peers legitimize his talent, I can't help feel like this is the gimmie award of the night. Smith's performance was good, but to call it the best leading male one of the year wouldn't be accurate. In my eyes, that honor would go to Benedict Cumberbatch. Even though the movie wasn't my favorite, his performance was its biggest draw.
AJ's Rankings
Benedict Cumberbatch, The Power of the Dog
Andrew Garfield, Tick, Tick…Boom!
Javier Bardem, Being the Ricardos
Will Smith, King Richard
Denzel Washington, The Tragedy of MacBeth
Should Have Been Nominated
Simon Rex, Red Rocket; Nicolas Cage, Pig; Jude Hill, Belfast
Best Supporting Actress
Predicted Winner: Ariana DeBose, West Side Story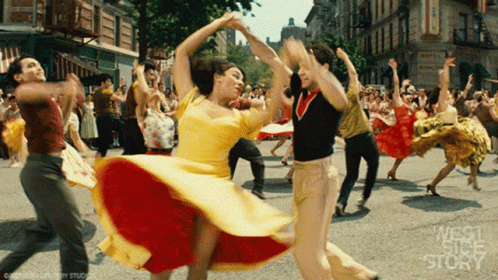 Honestly, it's a pretty weak category this year. DeBose has been well on her way to a poetic win in a category that Rita Moreno won in 60 years prior. Out of these nominees, her infectious and layered performance is probably the best. 
While I wasn't huge on The Lost Daughter, I think Jessie Buckley sneakily had the best performance of the film, and a win for her or Kirsten Dunst wouldn't be unwarranted in my eyes. Aunjanue Ellis didn't have enough screen time or impactful moments to warrant her presence on this year's list to me, while Judi Dench somehow got the spot of her more-deserving costar Caitriona Balfe. Also, while the pundits were favoring Ann Dowd for a nomination, I was hoping Martha Plimpton might be able to sneak in for her performance in Mass.
AJ's Rankings
Ariana DeBose, West Side Story
Jessie Buckley, The Lost Daughter
Kirsten Dunst, The Power of the Dog
Aunjanue Ellis, King Richard
Judi Dench, Belfast
Should Have Been Nominated
Martha Plimpton, Mass; Caitriona Balfe, Belfast
Best Supporting Actor
Predicted Winner: Troy Kotsur, CODA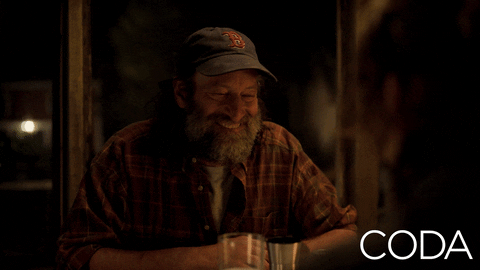 The only guaranteed win for CODA on Sunday will be for Troy Kotsur. A complicated and charming portrayal in an uplifting movie, his performance is all but guaranteed to send him straight to the Oscars stage.
All the others…I'll be honest — I don't care.
AJ's Rankings
Troy Kotsur, CODA
4-way tie for "who cares?": Ciarán Hinds (?), Belfast; Kodi Smit-McPhee, The Power of the Dog; Jesse Plemons, The Power of the Dog; J.K. Simmons, Being the Ricardos
Should Have Been Nominated
Jonah Hill, Don't Look Up
Best Adapted Screenplay
Predicted Winer: CODA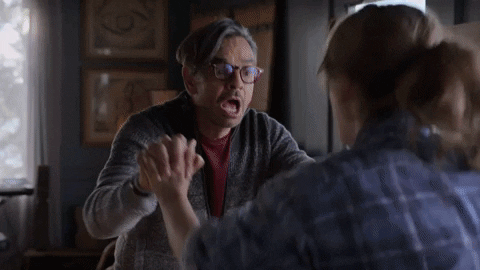 Pay attention when they call this category on Oscar night — it's likely the winner will also go on to nab Best Picture. Especially if it's CODA.
Being dialogue-driven tends to help in these categories, and although the dialogue in all of CODA's scenes isn't spoken, its ability to support redundant story tropes with characters we care about and words that matter should elevate it to a win. If the love for The Power of the Dog stays true, we might see it win here. I'm doubtful. Some also haven't counted out Maggie Gyllenhaal for The Lost Daughter. I have.
AJ's Rankings
CODA
Dune
The Power of the Dog
Drive My Car
The Lost Daughter
Should Have Been Nominated
Nightmare Alley, West Side Story, Tick, Tick…Boom!
Best Original Screenplay
Predicted Winner: Belfast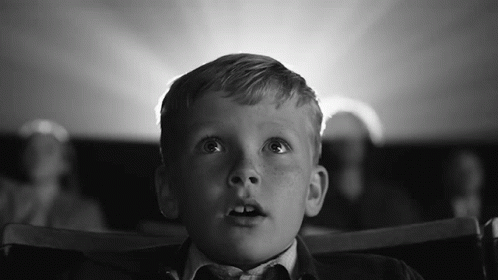 Watch out for PTA here, but Branagh has more international and intergenerational support than Anderson does. The Academy is also a sucker for personal movies, and Belfast is the most personal in this category.
If I had a vote, it'd go to Don't Look Up. After feeling mostly indifferent towards The Big Short and Vice, McKay finally won me over with one of his serious movies with a comedic twist.
AJ's Rankings
Don't Look Up
The Worst Person in the World
Belfast
King Richard
Licorice Pizza
Should Have Been Nominated
Red Rocket
And now, the rest of my predictions & preferences.
Best Cinematography
Will Win: Dune
Should Win: Dune
Best Costume Design
Will Win: Cruella
Should Win: Dune
Best Film Editing
Will Win: Dune
Should Win: Tick, Tick…Boom!
Best Makeup
Will Win: The Eyes of Tammy Faye
Should Win: Dune
Best Production Design
Wil Win: Dune
Should Win: Dune
Best Score
Will Win: Dune
Should Win: Dune
Best Sound
Will Win: Dune
Should Win: Dune
Best Visual Effects
Will Win: Dune (But watch out for No Way Home)
Should Win: Dune
Best Animated Feature
Will Win: The Mitchells Vs. The Machines
Should Win: The Mitchells Vs. The Machines
Tallied Predictions
Dune: 6 Wins out of 10 Nominations
CODA: 3 Wins out of 3 Nominations
The Power of the Dog: 1 Win out of 12 Nominations
King Richard: 1 Win out of 6 Nominations
West Side Story: 1 Win out of 7 Nominations
Belfast: 1 Win out of 7 Nominations
The Eyes of Tammy Faye: 1 Win out of 2 Nominations
Cruella: 1 Win out of 2 Nominations
The Mitchells Vs. The Machines: 1 Win out of 1 Nominations
Spencer: 1 Win out of 1 Nomination