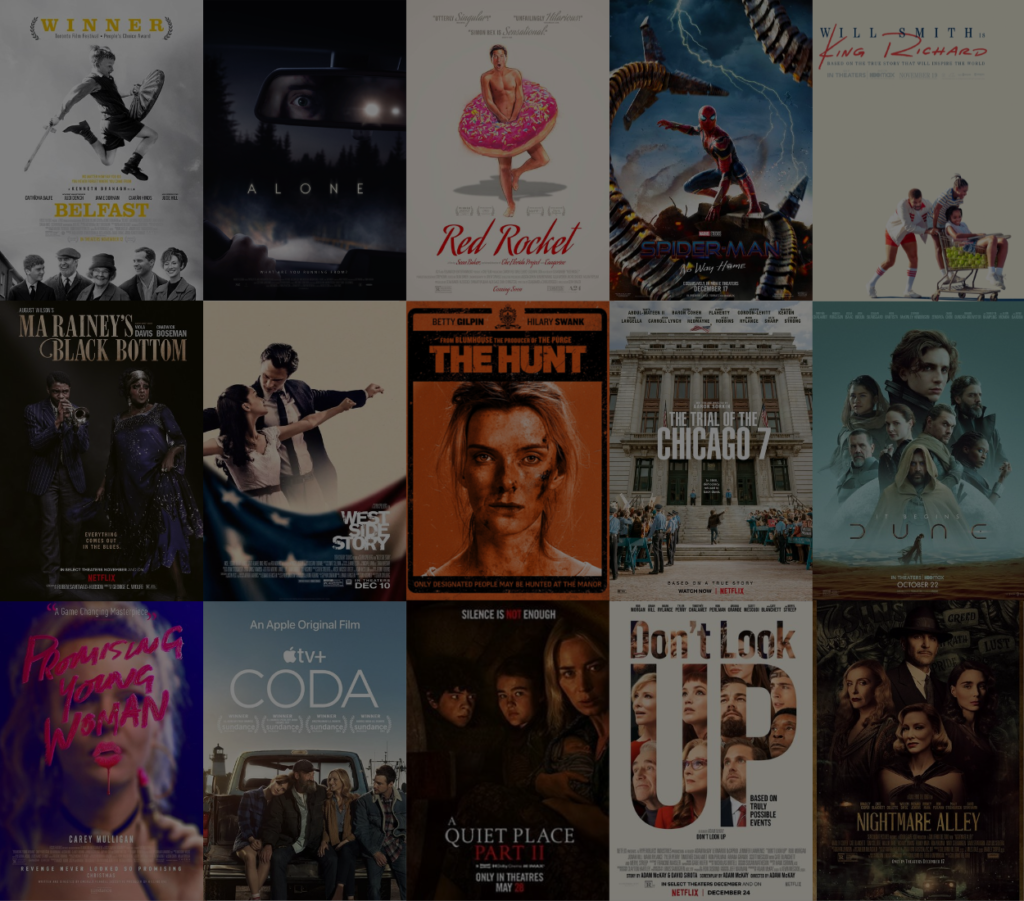 Hey there. Been a while.
In January of 2021, I made a decision to postpone my annual best-of list until 2022. With release dates being pushed out, Academy eligibility shifts, and simply fewer movies getting shown in theaters, I didn't want to scrape the bottom of the barrel with a Top 10 List that likely wouldn't have even come out until April.
And so, I'm proud to finally present the list of my Top 15 Movies from 2020 and 2021.
15. King Richard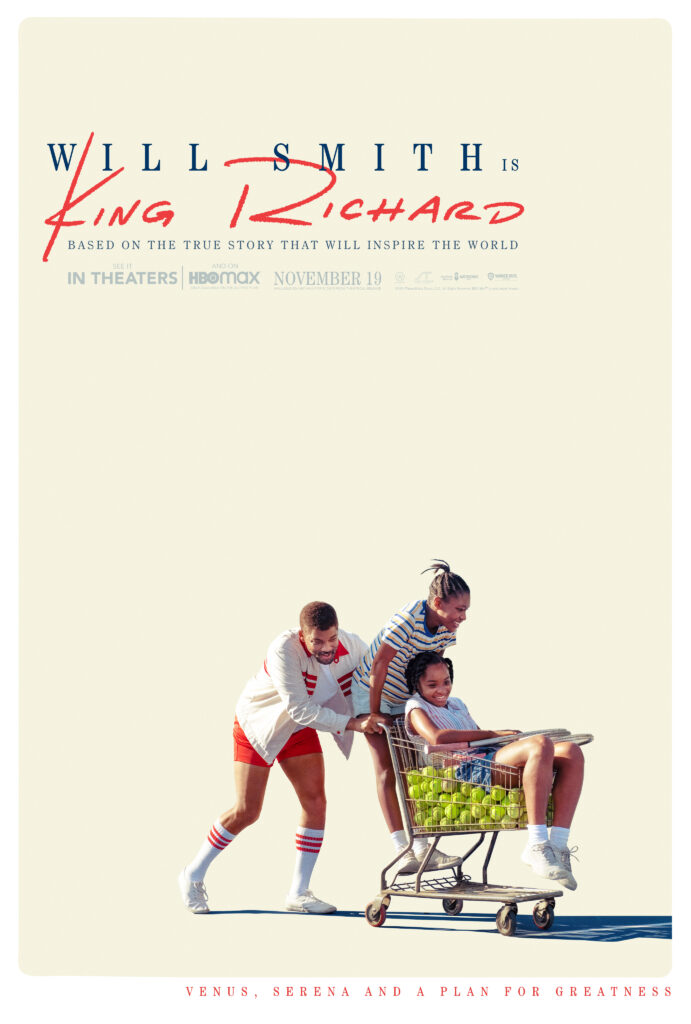 The movie on this list I was most skeptical about going into, King Richard was one of my favorite feel-good movies of the last two years. A crowd-pleaser whose emotion and sentimentality is (usually) not a hinderance, the movie is anchored by a captivating Will Smith in a film that honestly shouldn't be this good. Thankfully, it is.
14. Spider-Man: No Way Home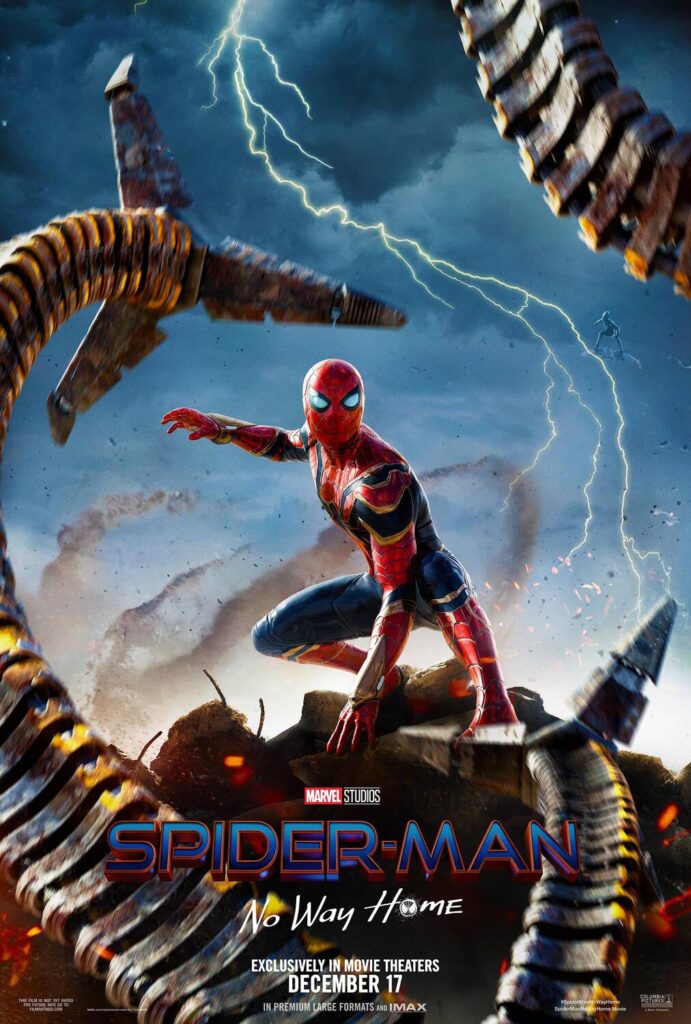 You know, I'm something of a film critic myself – and I think that while the entirety of No Way Home doesn't glisten as brightly as its final showdown, it's worth trudging through the lizard CGI and the "let's help the bad guys solve their problems" portion of the movie to get some of the best character content we've seen in a Spider-Man movie. Holland, Garfield, Dafoe, and Molina far exceeded my expectations going in – and yes, I'm still waiting for my Kirsten Dunst cameo.
13. Red Rocket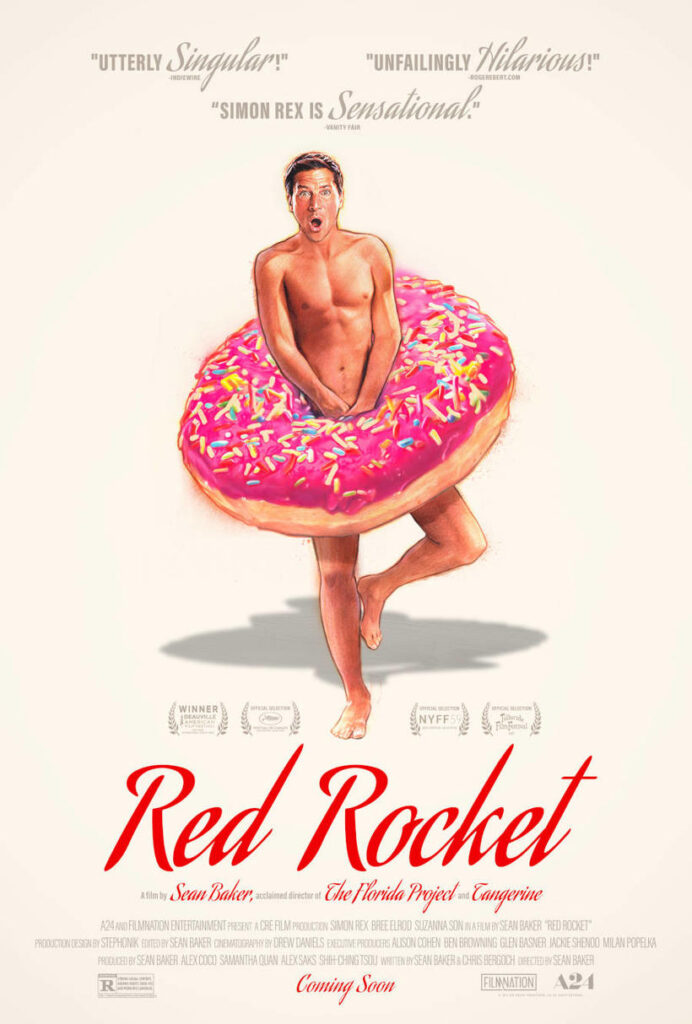 Simon Rex is electrifying in Sean Baker's follow-up to my favorite movie of 2017. I'm always impressed when a movie can make an unlikable character worth cheering for, and Rex's performance as the gray-moralled Mikey Saber is one of my favorite examples of this trope in action. The movie's contents are a bit too problematic for me to unabashedly sing its praises, but man did I enjoy myself in that theater.
12. Belfast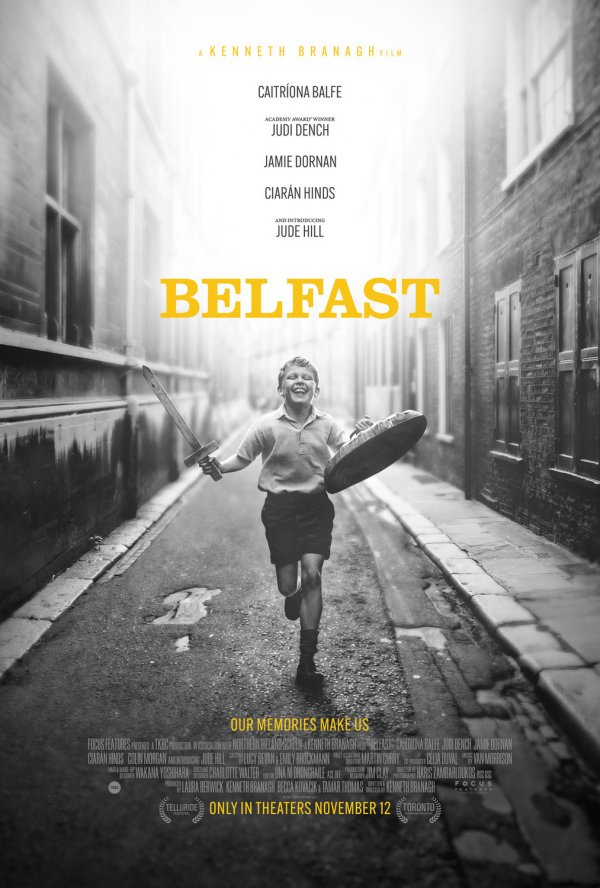 I like what I like, and slice-of-life nostalgia does it for me. Belfast's blend of innocence and family turmoil created an inviting theater experience for me as I experienced writer-director Kenneth Branagh's semi-autobiography. The cast truly shines here – most notably Catriona Balfe and newcomer Jude Hill.
11. CODA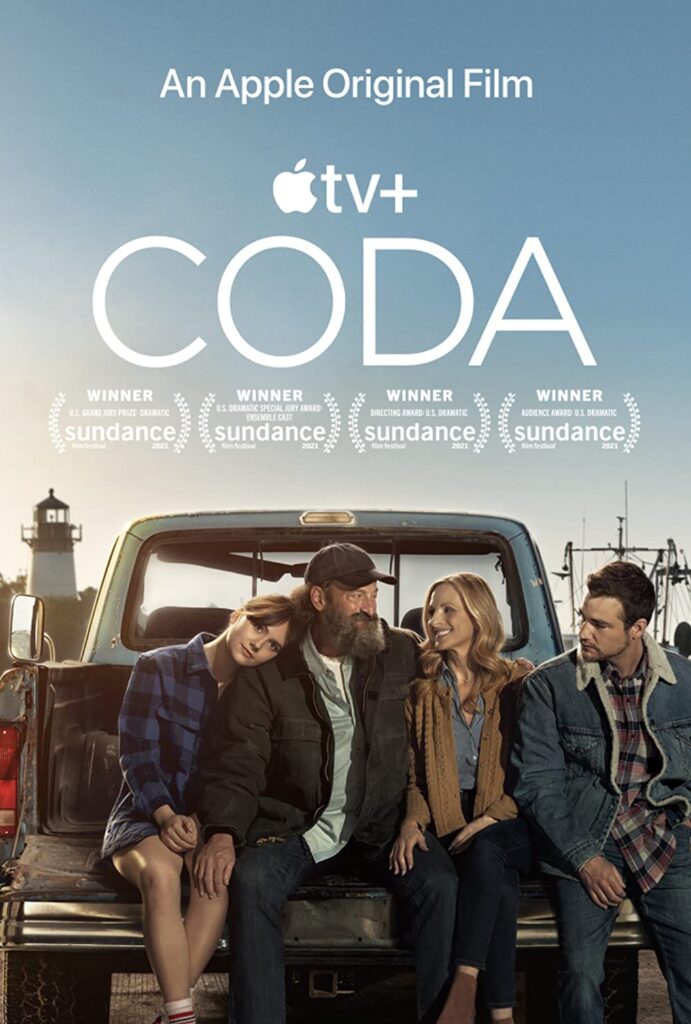 CODA wasn't convenient to watch – I finally had to buckle and get an Apple TV+ free trial. But it was worth it. Was CODA sappy and emotionally manipulative? Yes. Did I still almost cry? You better believe it. Emilia Jones is being heinously overlooked in the Best Actress race – and if you get an Apple TV account and watch this movie, you'll see why.
10. Alone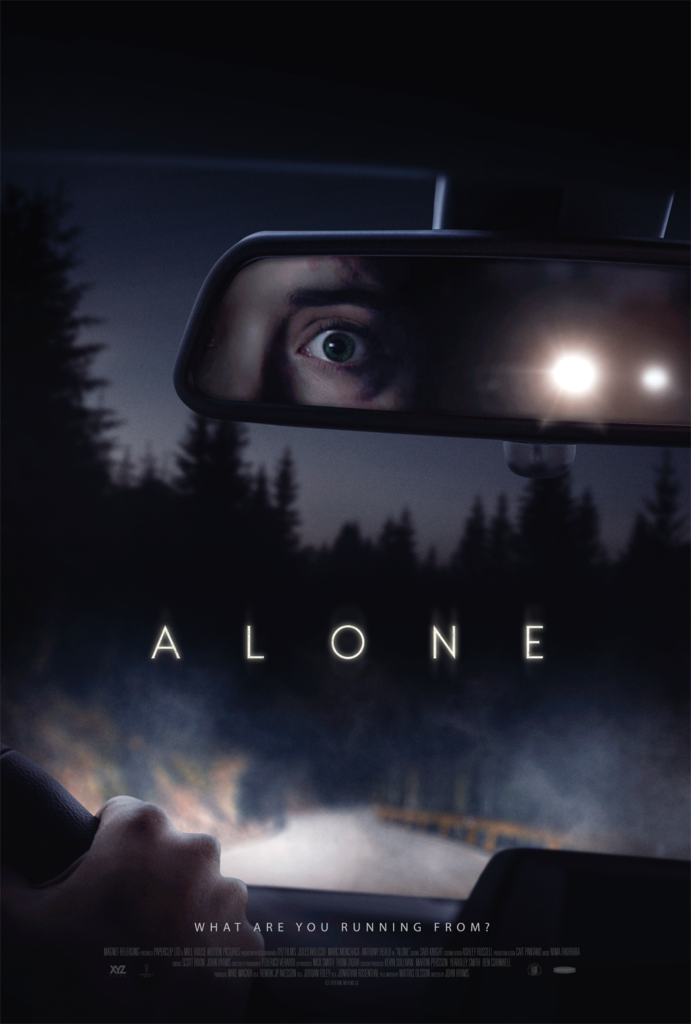 At last – a 2020 movie! Watching Alone was a watershed experience for me. As a road tripper, the preliminary sequences of car-bound cat-and-mouse kept me on the edge of my couch, even though I knew our protagonist would soon be captured. And once she was, I found myself rooting for her harder than any movie character since maybe Chris in Get Out. This is how to make a survivalist movie right. I can only imagine how vocal the crowd would have been had I seen this in the theater.
9. West Side Story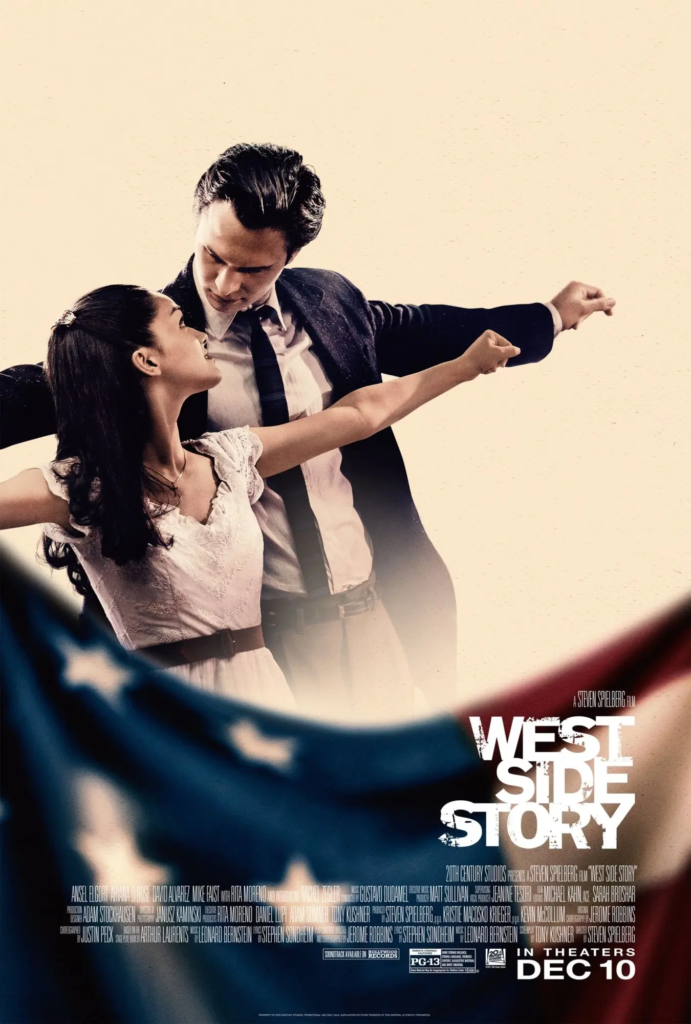 A return to the familiar, the new West Side Story updates the award-winning classic with a modern cast, flare, and pace. For the record, I'm not a huge fan of musicals, but it's hard to deny the efficacy of Spielberg and his cast and crew here. Of all the movies on this list, West Side Story is one of the films I'm most excited to watch again soon.
8. Ma Rainey's Black Bottom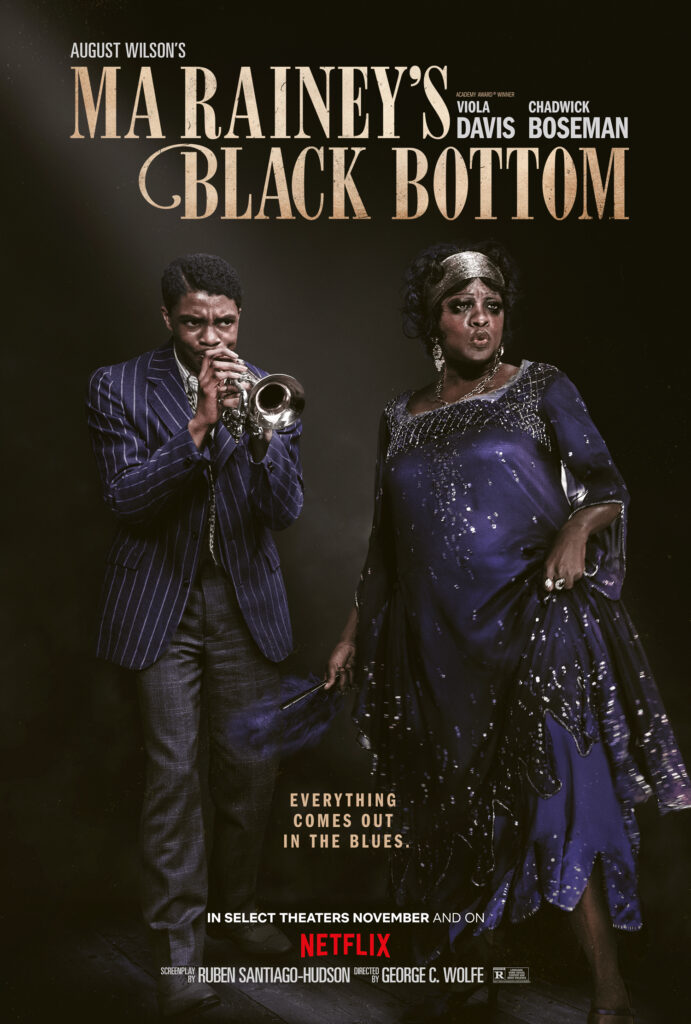 Goddamn, Viola Davis. She carried this movie of a heated recording studio session exceptionally. I didn't want to take my eyes off of her – and the movie's screenplay and design depicted the ugliness of 1920's Chicago in every way. Also, while I defend Anthony Hopkins' win at last year's Oscars, that shouldn't take away from the spirited and committed work of Chadwick Boseman in this movie, who keeps us enthralled when Davis is off-screen.
7. The Hunt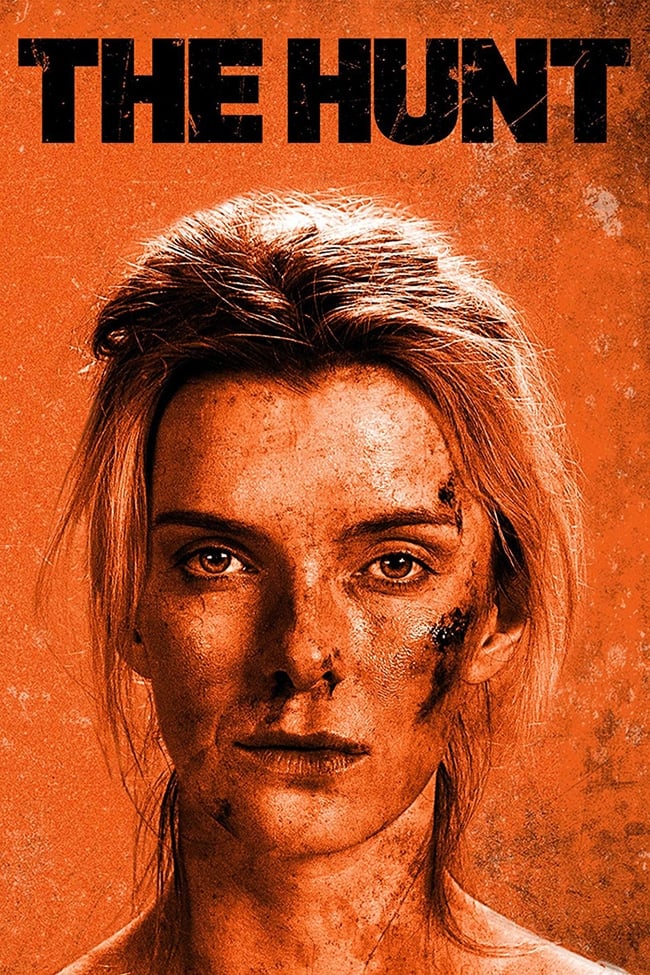 I'm a busy guy, so it takes a Grade-A movie for me to watch it one day, then put it back in the DVD player the next day to watch it again. The first time I saw The Hunt, that's exactly what happened (and yes, I still have a DVD player). The Hunt is a blast. It's unique, well-paced, hysterical, and poignant. While I can't say it's the best film of the past two years, I might say that it's my favorite.
6. The Trial of the Chicago 7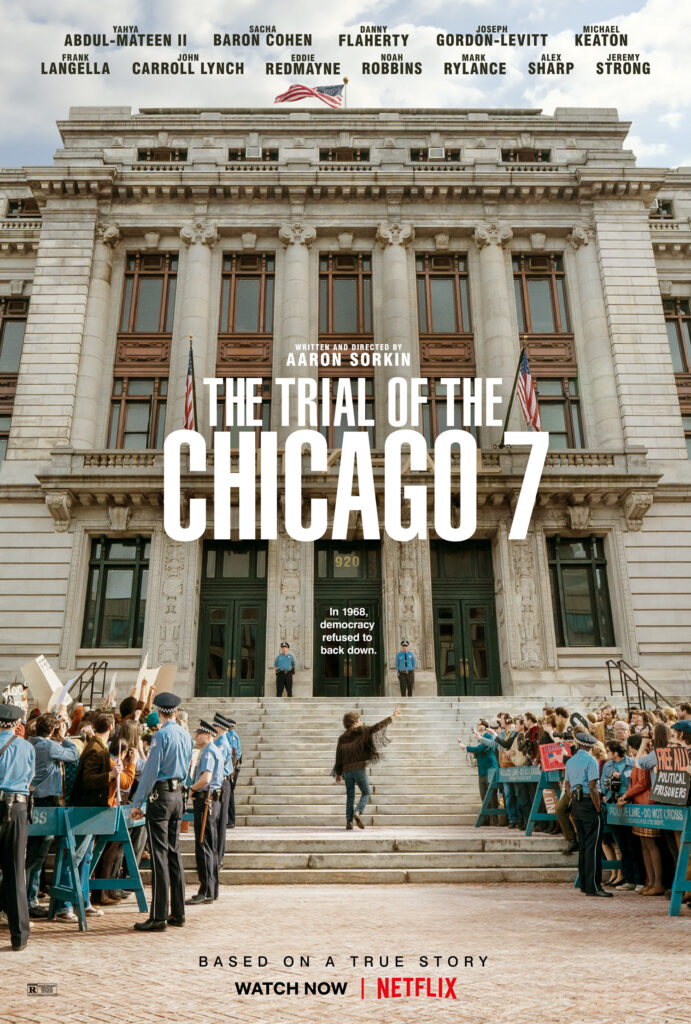 Aside from the shove-it-down-your-throat racism of Frank Langella's character, Chicago 7 was engrossing and made its serious subject matter entertaining. A much more promising showcase of writer-director Aaron Sorkin's dual behind-the-camera abilities than his 2021 effort Being the Ricardos (which – candidly – I did enjoy), the cast, editing, and screenplay make Chicago 7 worth your time.
5. Dune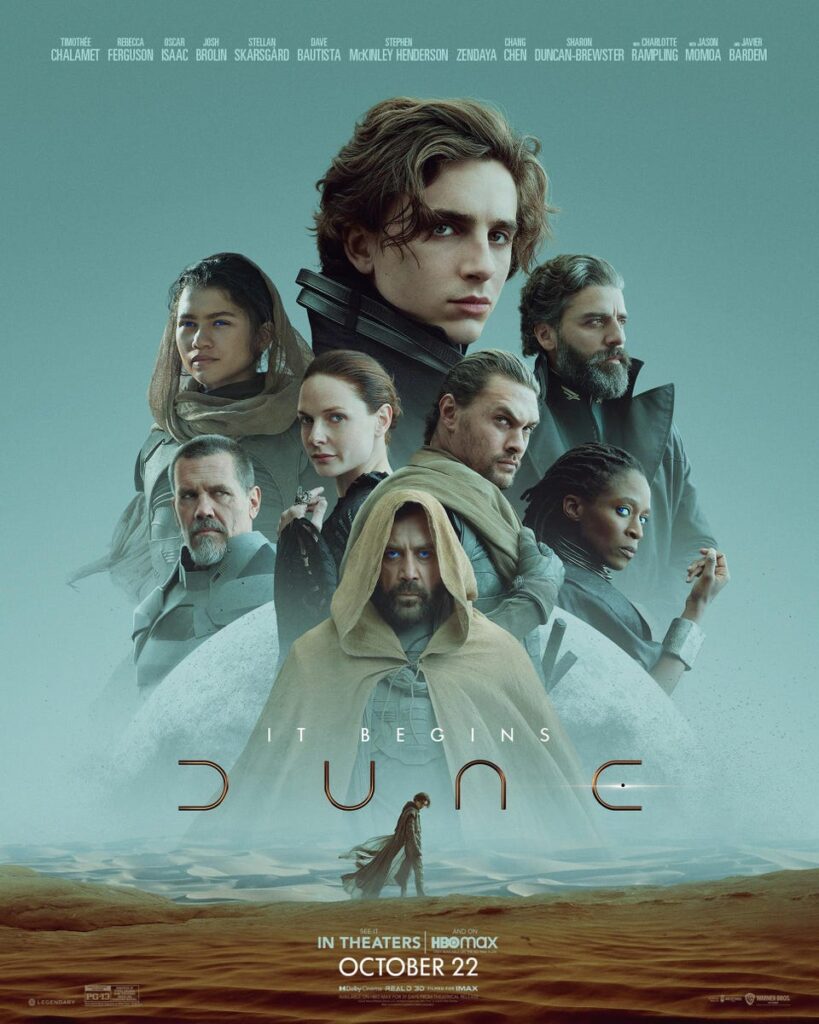 Another movie I'm excited to revisit, Dune lands the #5 spot on my list largely due to the commitment to its production. Visually visceral and epic and every way, Dune's ambitions pay off and effectively create a world of intrigue, power, and adventure. Side note: when Zendaya showed up at the end, I literally said "fucking finally" out loud. Can't wait to see more of her in 2UNE.
4. Don't Look Up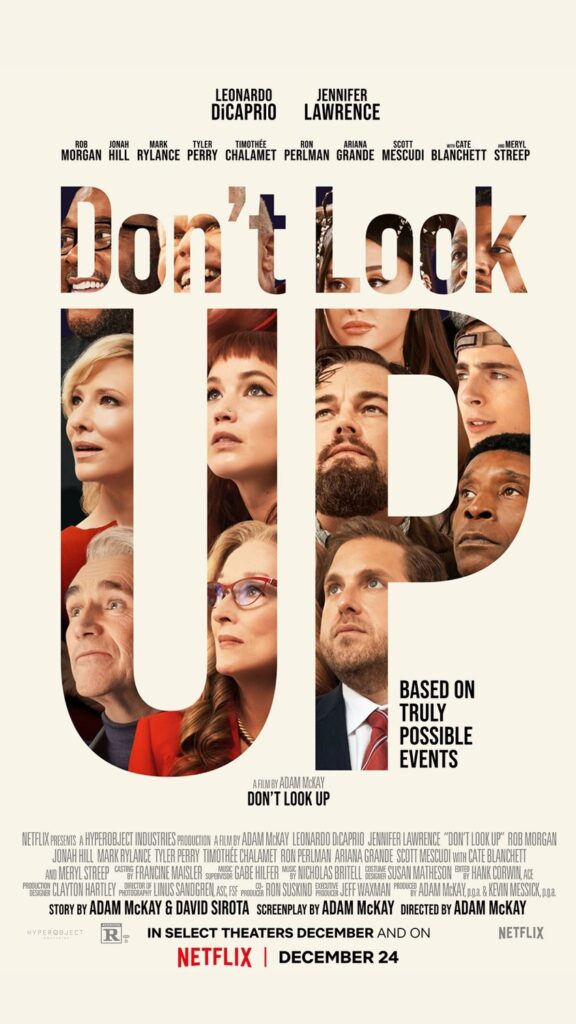 Like The Hunt, Don't Look Up takes rather pressing subject matter in our world and pushes things to the extreme. Also like The Hunt, I loved every minute. It's my favorite Adam McKay movie, and Leo and Jonah are doing some incredible work here. Maybe I shouldn't laugh at this movie – but I've seen it twice and can't seem to go a few minutes without doing so.
3. A Quiet Place Part II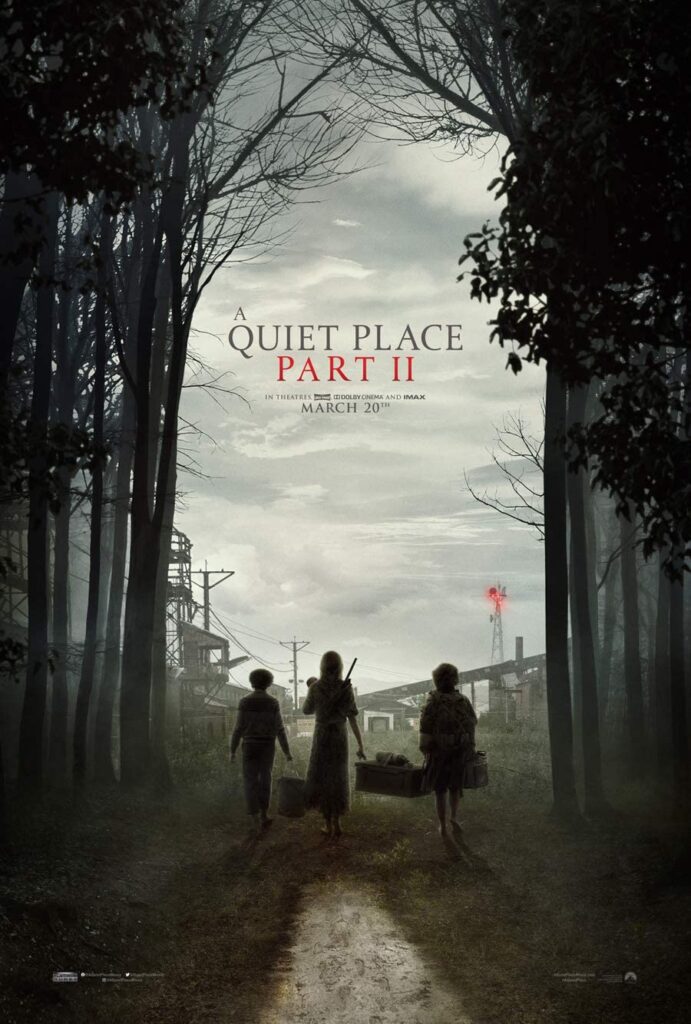 Admittedly, I didn't love the first A Quiet Place. But the second one, I unabashedly do. There was one sequence of the movie where I don't think I took a breath for nearly two minutes. While the narrative works best when we're on the Cillian Murphy/Millicent Simmonds adventure, the entire film builds on the premise and tension of its predecessor for a more polished, heart-pounding endeavor. Bring on A Quiet Place Part III – sooner than later please, John & Emily.
2. Nightmare Alley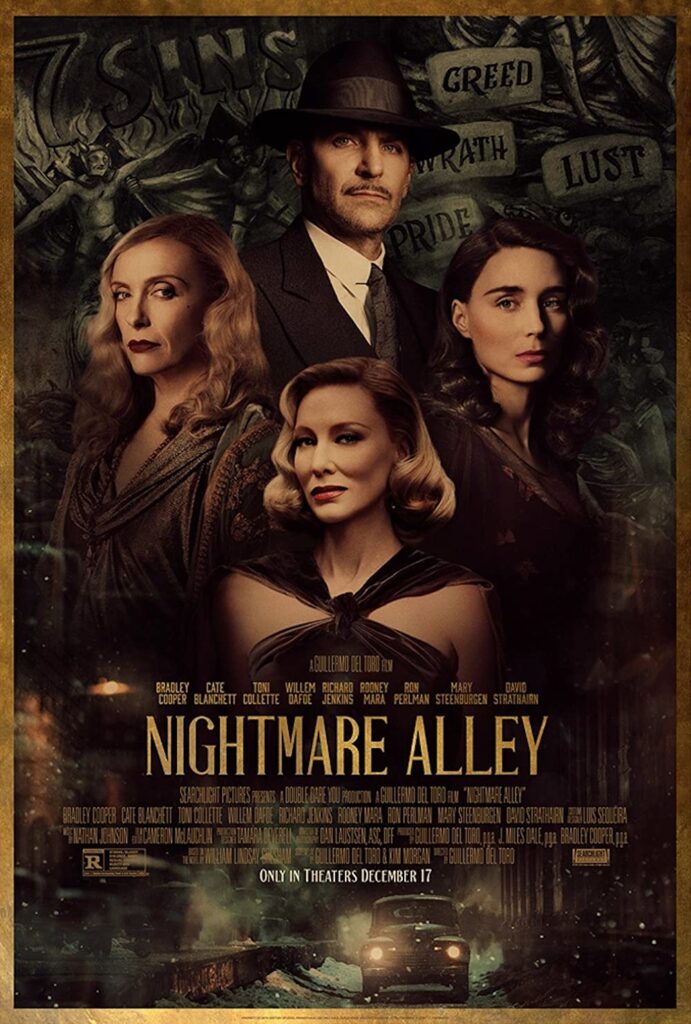 If I had to describe Del Toro's last two movies, it feels like he's making 1940s movies today. Nightmare Alley encompasses deception and manipulation in this harrowing rise-and-fall noir. Everything and everyone in this movie was firing on all cylinders. It is a sheer tsunami of filmmaking talent at its best, building a world I wanted to simultaneously spend as much and as little time in as possible.
1. Promising Young Woman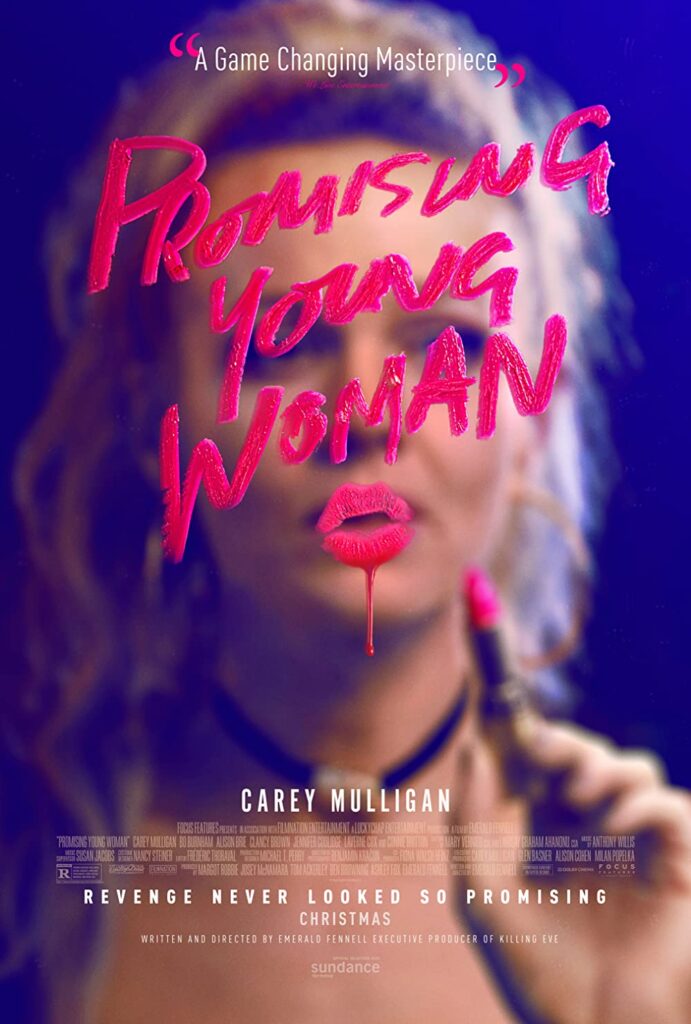 This movie made me realize how imperative casting is for a motion picture. With this romance movie wrapped in conflict and bookended by a troubling revenge tale, Emerald Fennell immediately cemented herself as the filmmaker to watch with this one. The music choice, dialogue, characters, and production design are all stand-out. After going months without being in the theater, I'll never forget my first trip back to the cinema, watching this movie, and grinning during its final moments.