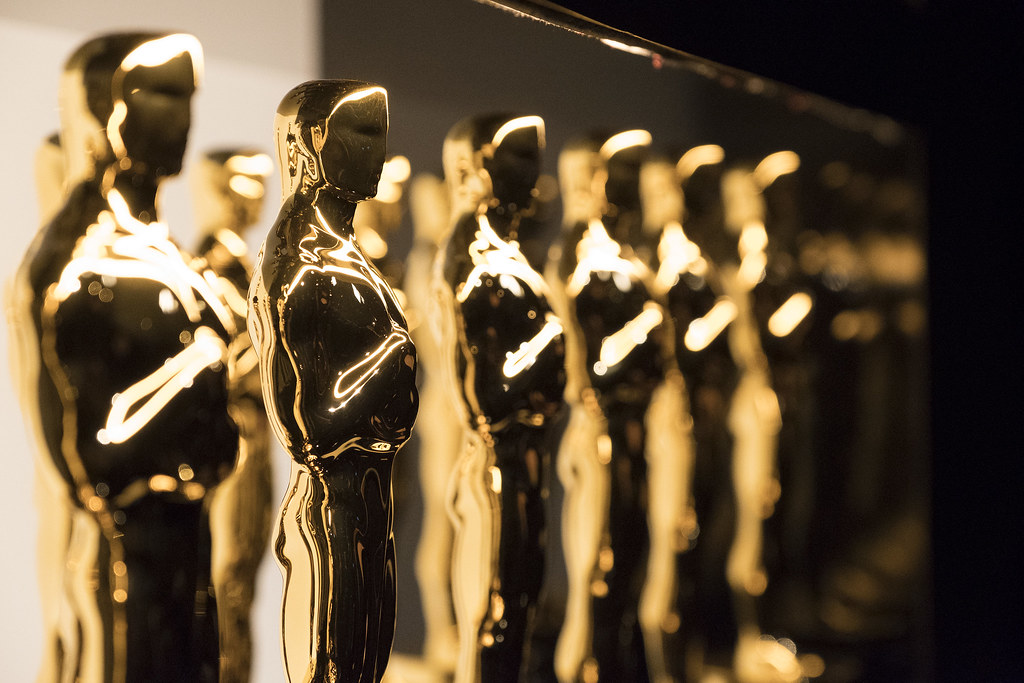 So, let's address the elephant in the room. This is almost a week late.
Sorry.
This delay was fueled in part by an unusually busy week. It was also fueled by a surprisingly unsurprising list of Oscar nominations. Sure, my face was as agape as everyone's when the first nominee announced was Kathy Bates, and I have plenty to say about the legendary pool of potential Best Actor nominees. But for the most part – nothing too crazy in my eyes.
So, let's get started.
Snubs
The nominees we didn't hear, but thought that we would.
The Farewell
Lulu Wang's drama about a Chinese-American girl and her family bidding adieu to their matriarch was on the bubble for multiple categories, but was mentioned zero times on Monday morning. Most notably absent were Awkwafina (in a Golden Globe-winning performance), Zhao Shuzhen's supporting performance as Nai Nai, and Wang for Best Original Screenplay. Wang and the film itself were also considered dark horses for Best Director and Picture, respectively.
Greta Gerwig
And the internet went wild. To be quite honest – I'm not livid over this one, though I understand and share the frustration over not seeing female representation in this category. I just think people are looking at this situation the wrong way.
My feelings aside, one would think the critical acclaim for Gerwig's take on Little Women – and the societal pressures of having a female in the category – would have ensured her nomination. Instead, the spot went to Joker's Todd Phillips.
Dolemite is My Name
Dolemite might be its name, but racking up Oscar nominations is certainly not its game. Ruth E. Carter, who won for last year's Black Panther, was expected to score a nomination for her work here in the Best Costume Design category. Eddie Murphy was also in the Best Actor running, but I'll save my comments on that for a bit later.
Taron Egerton & Rocketman
With only one nomination, Rocketman left its fans speechless. Its Sound Design, Costumes, and Hair & Makeup were shut out, while Taron Egerton did not get nominated, despite his nominations at the BAFTAs and the SAG Awards and an upset win at the Golden Globes.
Jennifer Lopez
I haven't seen Hustlers, so I can't comment on the quality of JLo's performance here. That said, I was stunned when I didn't see her name on the list of nominees. Some had even predicted Lopez would be an upset winner next month, but that won't be happening now.
Once Upon a Time in Editing
I was elated when I found out Tarantino's most bloated and unfocused film was not nominated in this category – particularly because Best Picture winners almost always have an Editing nomination. I'm a Tarantino fan – he's my favorite filmmaker – but I'd be sad if this was the year he won big.
In other word, this snub means Once Upon a Time may not be the Best Picture frontrunner everyone sees it as.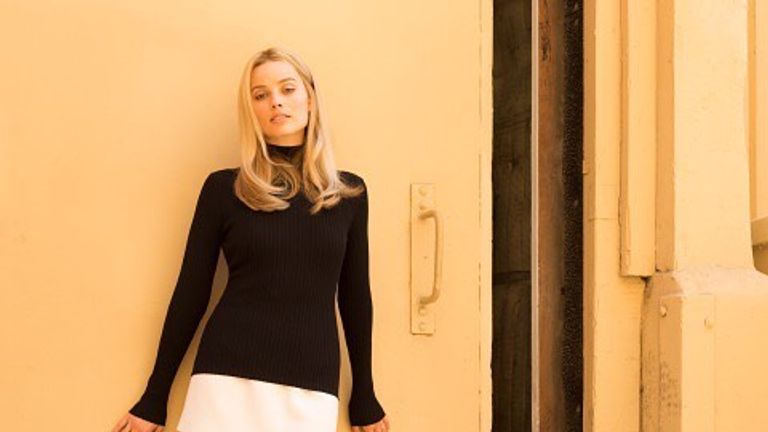 Avengers: Endgame
The magnificent capstone to the Avengers saga walked away with one solitary nomination. While a nomination Best Picture was certainly a long shot, its chances in the technical categories like Sound Editing and Mixing were a lot more likely. Alan Silvestri's and his now-legendary score were also ignored.
Frozen II
So I'll be honest – part of me likes Frozen II more than the original. I know that it wasn't as well received as its predecessor, but its Best Animated Feature nomination was supposed to be set in stone. As Olaf might say, it's Oscar chances are dead…especially since it likely won't win in its sole category of Best Original Song
Surprises
The nominations we didn't expect to hear – plus all around shockers.
Ford v Ferarri
Widely perceived to be #9 on the list of potential Best Picture nominees, Ford v Ferarri was still a surprise nomination in the category, as The Academy nominates anywhere from 5-10 films. This means there was enough support to get this film a coveted spot on the list. On top of that, it was the first Best Picture nominee to be announced, adding even more to the surprise.
Joker is Everywhere
Even after leading the BAFTA nominees, seeing Joker rack up eleven nominations was head-scratching. Of course Best Actor and Best Score were happening, and given the movie's surge in recent weeks, its Best Picture nomination was also seen as a given. But Sound? Film Editing? Costumes? Really?
The Best Actor Category
Going into the nominations, I knew two things were for certain: Adam Driver was getting nominated, and Joaquin Phoenix was as well. The remaining three slots were being vied for by seven worthy competitors. In the end, DiCaprio, Banderas, and The Two Popes' Jonathan Pryce (?) got the spots, keeping Taron Egerton, Robert De Niro, Christian Bale, Eddie Murphy, and Adam Sandler empty-handed. Most disappointing to me personally was Eddie Murphy, whose positivity in this comeback role was infectious.
Kathy Bates & ScarJo
Similar to the Best Actor category, there were two spots (three, given JLo's absence) up in the air here. Pundits had predicted Zhao Shuzhen would get a spot, with the fifth being a free for all. These two spots went to Globe nominee (and former Oscar winner) Kathy Bates, in addition to Scarlett Johansson – who quickly went from being never nominated to being a double nominee.
1917's Screenplay Nod
The Farewell, Pain and Glory, and even Booksmart were in the running for that fifth and final slot, but it went to the limited dialogue of 1917. This speaks strongly to its chances of winning in other categories – particularly Best Picture.
Extra Love for Jojo Rabbit
We all knew Jojo would get the Best Picture and Screenplay nods, but Costume, Film Editing, Supporting Actress, and Production Design were all shockers to me. I'm not complaining, though – it was one of my favorites of the year.
Disappointing Omissions
The nominations I had hoped to hear, but knew I wouldn't.
Uncut Gems
Uncut Gems isn't even in my Top 10 of the year, but I wanted it to sneak in to the Best Film Editing category for inducing some major anxiety. Also, the kid in me who grew up on Mr. Deeds and Big Daddy would have loved an Adam Sandler nod.
Roman Griffin David & Thomasin McKenzie
I can't stress enough how large the field of qualified contenders for Best Actor was this year. Regardless, Roman Griffin Davis was a delight in Jojo Rabbit, and I was championing for his nomination. I also think Thomasin McKenzie would have been a welcomed addition in the Best Supporting Actress field.
Bombshell
I was sad to see see Bombshell omitted in more major categories. I was taken aback by how much I loved that movie – particularly its editing, which left me gobsmacked (as did its absence from the Best Editing category).
Doctor Sleep
People really slept on this movie (no pun intended). Not only was its screenplay worthy of more attention, but Rebecca Ferguson was seducing and gut-wrenching in her turn as Rose the Hat, and it's a shame she hasn't been giving more attention.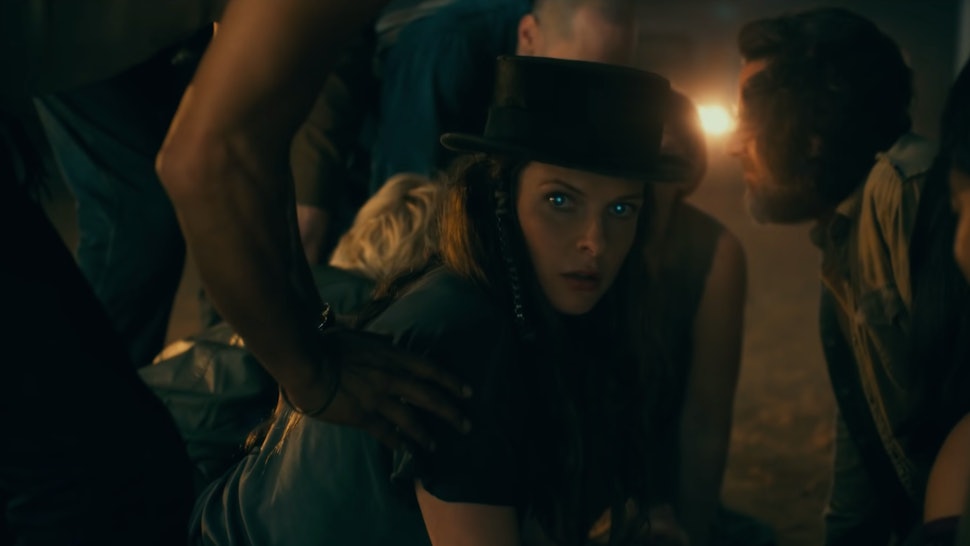 Luce
This underseen independent film was the first great movie I saw in 2019. There was a ton to love in it, but I want to highlight its daring original screenplay for its commentary on race and youth, and its deliberate and effective ambiguity.
Midsommar
Another movie I wasn't the biggest fan of, but apparently, I was the biggest fan of Florence Pugh's performance and the cinematography. Like for Astor's Hereditary, the leading lady and its chilling visuals were ignored here. To say that both were beautiful is an understatement.
Honey Boy
I left Honey Boy thinking it reminded me of both The Florida Project and mid90′s – both of which collectively received one nomination. Turns out it was more like those movies than I realized. Best Picture, Director, Supporting Actor, and Screenplay nominations should have been strongly considered (in my opinion).
Richard Jewell
Damn this movie was good. My political eye is thinking maybe The Academy didn't like its commentary on the power of the media and the government. Or maybe they just didn't like it.
In my eyes, it should have been a lock for Best Picture, Director, Editing, and Screenplay, with legitimate chances at Best Actor and Supporting Actor.
Us
The original score for this movie became so instantly iconic that someone went viral after putting it over the Cats. Also, if we're talking dream nominees, Lupita should be here for Best Actress. It wasn't as good as Get Out, but some inclusion would have been nice here.
The Oscars air on February 9, 2020. Stay tuned for my predictions post coming out on February 2, 2020.