Best Picture
Predicted Winner: Roma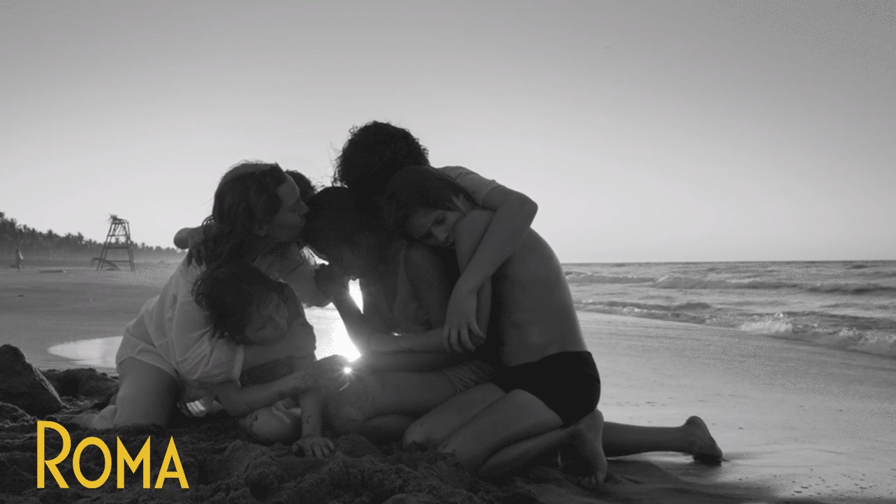 This category is rife for a surprise on Oscar night, but to play it safe, I'll predict Roma. Though we can't ignore that fact that this film has a lot going against it. Despite its wins for Best Picture (or its equivalent) at the Critics' Choice, DGA, and the BAFTAs, there are a few reasons to expect Roma will not win.
First off, it's a foreign film, and no foreign film has ever won the top prize at the Oscars. It's also a Netflix distribution, and the classical roots of the Academy haven't smiled upon that before now. It was not nominated for Best Ensemble at the SAG Awards, and with the exception of last year's The Shape of Water, no movie this century has won Best Picture without that crucial nomination. It also wasn't nominated for Best Editing – an enormous hinderance for its chances of winning. Lastly, while the movie was both beautiful and sincere, it lacked a certain punch and, honestly, was a little boring at times.
So this leaves a few options – Green Book, BlacKkKlansman, A Star is Born, or maybe even Black Panther – none of which scream "front runner" to me (which is why I defaulted to Roma). Green Book is riddled in minor controversies, ASIB didn't get a Best Director nod, Black Panther is likely to rank low on the preferential ballots of older voters, and BlacKkKlansman is helmed by a divisive and notoriously under-recognized filmmaker.
With those options, I'd have to say A Star is Born or Green Book would have the best chance against Roma. But again, anything could happen – with the exception of Vice or The Favourite winning. I think we can also count Bohemian out, thanks to a few controversies of its own.
If I could vote for Best Picture, my #1 spot would go to BlacKkKlansman, followed very closely by Green Book. Check out my full ranked list below.
AJ's Rankings (aka my preferences):
BlacKkKlansman
Green Book
A Star is Born
Roma
Bohemian Rhapsody
Vice
The Favourite
Black Panther
Should Have Been Nominated: Annihilation, Searching, A Simple Favor
Best Director
Predicted Winner: Cuarón, Roma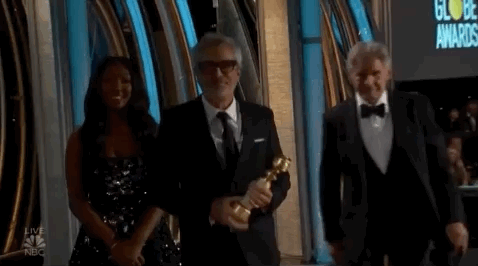 While Roma's Best Picture win isn't guaranteed, its Best Director win pretty much is. Cuarón's passion project was realized with Oscar-worthy efforts like working with inexperienced performers and releasing in black and white. His biggest opponent was supposed to be Cooper, but given his absence from this category, a Cuarón win is a sure thing.
AJ's Rankings:
1. Cuarón, Roma
2. Lee, BlacKkKlansman
3. Pawlikowski, Cold War
4. McKay, Vice
5. Lanthimos, The Favourite
Should Have Been Nominated: Cooper, A Star is Born; Farrelly, Green Book
Best Actress
Predicted Winner: Glenn Close, The Wife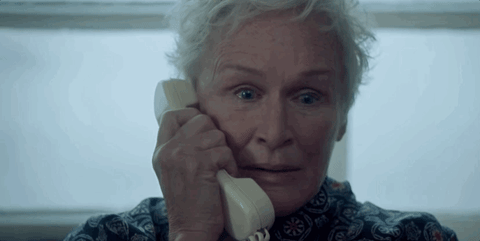 Admittedly, I only watched The Wife because of the Oscar hype surrounding Close's performance, and for the first hour or so of the movie, I was wondering if that hype was justified.
And in one moment, everything changed with a simple facial expression. Close's character's restrained rage in a scene where her husband is giving a speech was enough, in my opinion, to secure her the nomination. The subsequent scenes should solidify her win.
If not for Glenn's overdue recognition this year, I'd be rooting for Yalitza Aparicio for her performance in Roma. The subtle and reserved portrayal from this former schoolteacher was wonderful, moving, and heartbreaking.
AJ's Rankings
1. Glenn Close, The Wife
2. Yalitza Aparicio, Roma
3. Olivia Colman, The Favourite
4. Lady Gaga, A Star is Born
5. Melissa McCarthy, Can You Ever Forgive Me?
Should Have Been Nominated: Constance Wu, Crazy Rich Asians
Best Actor
Predicted Winner: Rami Malek, Bohemian Rhapsody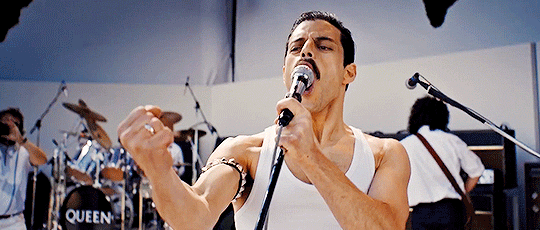 Malek has virtually swept the awards circuit for his performance as Freddie Mercury, and immersive would be an understatement when describing the results of his work. So, it seems he will in fact be the champion on Oscar night.
That said, let's not forget a couple of hurdles he has to get over, including the controversy surrounding the film and the pool of voters he has to sway. All of the other awards he has won were at ceremonies where both film and TV actors voted – and Malek was a well-regarded television actor before helming this blockbuster. That's not the case for the Oscars, where veteran film voters may be more inclined to reward the work of a film star…like Christian Bale (who snagged a Globe and two Critics' Choice Awards for his work in Vice) or early frontrunner Bradley Cooper.
I really, really, really want Bradley Cooper to win this. I truly think it's the best leading performance of the year and one of his absolute best. Plus, he's been nominated three times before for acting, and so I think it's fair to say his time has come. Because of that, I wouldn't count him out just yet. But maybe I'm dreaming.
AJ's Rankings:
1. Bradley Cooper, A Star is Born
2. Christian Bale, Vice
3. Rami Malek, Bohemian Rhapsody
4. Viggo Mortensen, Green Book
Also Nominated: Willem Dafoe, At Eternity's Gate
Should Have Been Nominated: John David Washington, BlacKkKlansman
Best Supporting Actress
Predicted Winner: Amy Adams, Vice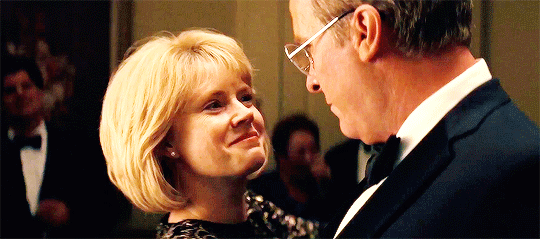 Hot take, I know. But let me explain.
Speaking of overdue Oscars, isn't it fair to throw Amy Adams into the conversation? She's been nominated five times before, and the Academy may just want to finally award her.
But let's address the heat of my take – me not naming Regina King frontrunner. Listen, I'm a huge Regina King fan, and am thrilled she's been getting recognized at the Globes, Emmys, and now the Oscars in recent years. But let's be honest. In Beale Street, she had about four seconds of screen time, and she really wasn't that memorable. She may be (rightfully) overlooked in favor of someone like Adams, or even Rachel Weisz, who pulled out the BAFTA win in this category last week.
King also was not even nominated at the SAG Awards or the BAFTAs, which are peer awards for the film industry. She did, however, win the Critics' Choice and the Globe. Sounds a lot like the Stallone loss back in '16.
Personally, my vote would've gone to Emma Stone. Her performance wasn't as subtle as Weisz's in The Favourite, but she still gets my support for being my favorite part of that movie.
AJ's Rankings:
1. Emma Stone, The Favourite
2. Amy Adams, Vice
3. Rachel Weisz, The Favourite
4. Marina de Tavira, Roma
5. Regina King, If Beale Street Could Talk
Should Have Been Nominated: Blake Lively, A Simple Favor; Nicole Kidman, Boy Erased
Best Supporting Actor
Predicted Winner: Mahershala Ali, Green Book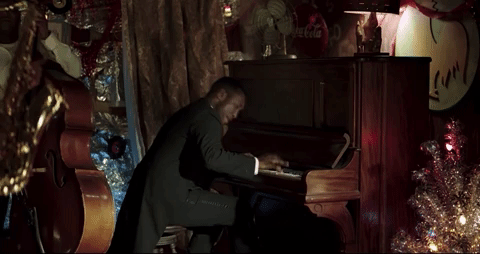 Ali's win in this same category two years ago angered me, but this year, the anger has shifted to indifference. He's clearly the best and most-deserving of this nominated bunch, but the field is so weak this year that I don't think that's saying much.
In my ideal world, we'd have seen Daniel Kaluuya nominated (and winning) for his performance in Widows. Oh well.
AJ's Rankings:
1. Mahershala Ali, Green Book
2. Adam Driver, BlacKkKlansman
3. Sam Rockwell, Vice
4. Sam Elliott, A Star is Born
5. Richard E. Grant, Can You Ever Forgive Me?
Should have been nominated: Daniel Kaluuya, Widows; Na-kel Smith, mid90s; Timothee Chalamet, Beautiful Boy; Jesse Plemons, Game Night
Best Adapted Screenplay
Predicted Winner: BlacKkKlansman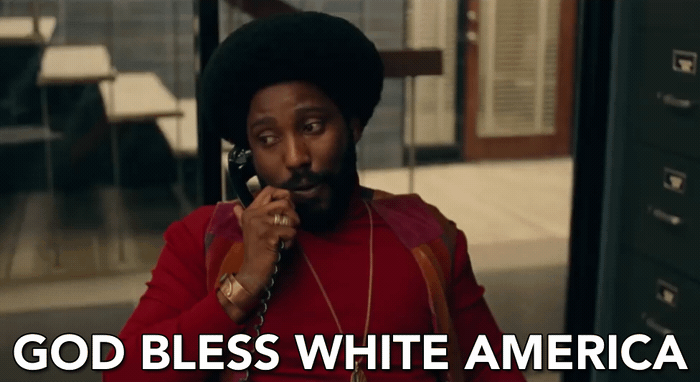 I don't see anything beating BlacKkKlansman in this category. It's timely, it's funny, and most importantly, it is the best of these nominees. On top of that, Spike Lee's Oscar is long overdue in the eyes of many. It checks all the boxes for a win.
The only spoiler in my eyes would be Beale Street – penned by Academy beloved Barry Jenkins. And since Lee hasn't won to date, there's as much reason to think they'll snub him again as there is to think they'll finally award him.
AJ's Rankings:
1. BlacKkKlansman
2. A Star is Born
3. The Ballad of Buster Scruggs
4. If Beale Street Could Talk
5. Can You Ever Forgive Me?
Should Have Been Nominated: A Simple Favor, Widows
Best Original Screenplay
Predicted Winner: Green Book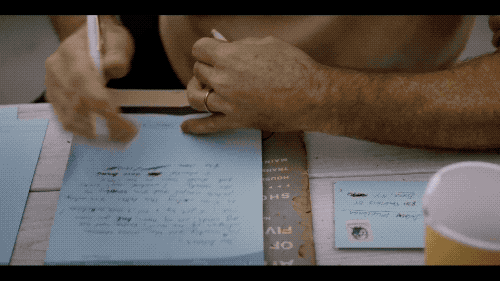 This is a close one. As much as I want to say Green Book will drive away with this one, the controversy surrounding one of the writers might tip the scale in the favor of The Favourite. While I would hate to see this happen, I wouldn't be able to say I didn't see it coming. Still, the Green Book win at the Globes and PGA show that its reputation isn't entirely tarnished.
AJ's Rankings:
1. Green Book
2. Roma
3. Vice
4. The Favourite
5. First Reformed
Should Have Been Nominated: Eighth Grade, Searching
And now, the rest of the nominees for feature film…
Best Cinematography
Prediction: Roma
Preference: Roma
Best Costume Design
Prediction: Black Panther
Preference: The Favourite
Best Film Editing
Prediction: Bohemian Rhapsody
Preference: BlacKkKlansman
Best Production Design
Prediction: The Favourite
Preference: The Favourite
Best Original Score
Prediction: If Beale Street Could Talk
Preference: If Beale Street Could Talk
Best Sound Editing
Prediction: A Quiet Place
Preference: First Man
Best Sound Mixing
Prediction: A Star is Born
Preference: A Star is Born
Best Visual Effects
Prediction: First Man
Preference: Avengers: Infinity War
Best Animated Feature
Prediction: Spider-Man: Into the Spider-Verse
Preference: Incredibles 2
Best Makeup & Hairstyling
Prediction: Vice
Preference: Vice
Best Original Song
Prediction: Shallow (A Star is Born)
Preference: Shallow (A Star is Born)
Tallied Win Projections
Roma: 3
Bohemian Rhapsody: 2
Green Book: 2
A Star is Born: 2
Vice: 2
Black Panther: 1
BlacKkKlansman: 1
The Favourite: 1
First Man: 1
If Beale Street Could Talk: 1
A Quiet Place: 1
Spider-Man: Into the Spider-Verse: 1
The Wife: 1