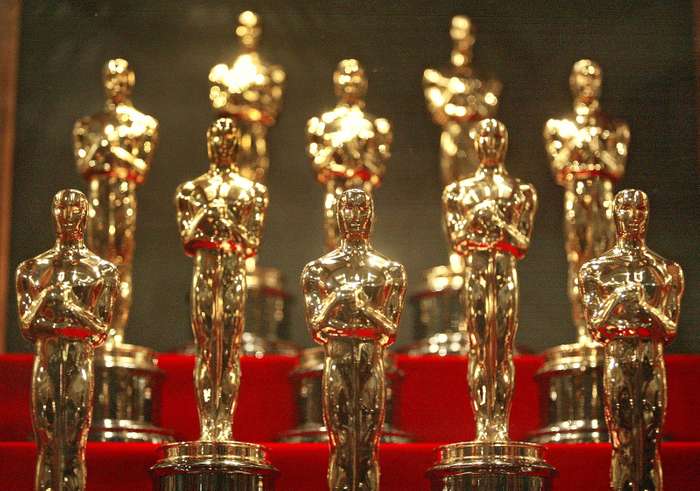 I can't remember feeling so torn on an Oscar predictions. The acting categories are pretty much locked, but there's a three-way tie for Best Picture, a three-way tie for Best Adapted Screenplay, and a two-way tie for Best Original Screenplay.
There are also tight races in less major categories like Score, Animated Film, and Visual Effects (the Academy has never awarded an Avengers film – what makes you think they'll start now?).
All of that said, predicting this year's Oscars was insanely difficult. Will the Academy embrace globalization, or will they stick with their bread and butter in the form of a war movie or a movie about movies?
Best Picture
Predicted Winner: Parasite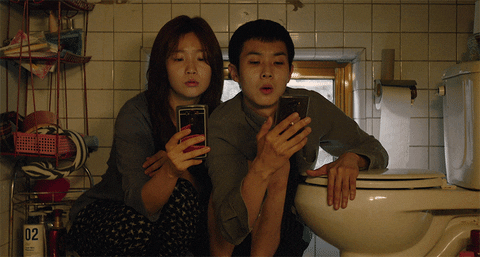 Allow me to express a bit of self-indulgent self-awareness for a moment. I haven't predicted a Best Picture winner correctly since 2013's 12 Years a Slave, which made me hesitant predicting Parasite will win, because, well, I want it to. However – and take this as you will – my gut is just telling me that Parasite is going to pull this thing out.
Parasite won the SAG award and the WGA award – and two huge wings of the Academy are actors and writers. We're also seeing a groundswell of support for this film. Audiences and critics loved it. Also, a foreign film has never won Best Picture – this worked against Roma last year, but I think it will work for Parasite this year. This movie is more conventional, timely, and approachable than Roma, and if any foreign film to date breaks the Best Picture barrier, I think Parasite has the best chance.
However, we need to consider the two forces that are keeping Parasite from completing its path to victory: 1917 and Once Upon a Time in Hollywood.
1917 won the PGA (which people take a ton of stock in, but remember The Big Short won this in 2016 and La La Land in 2017), the DGA (which I think just solidifies its win in the Best Director category – more on this later), the Golden Globe (which was awarded by those with no involvement in the Academy), and the BAFTA (but keep in mind the BAFTA also hasn't aligned on Best Picture with the Oscars since 12 Years a Slave). I still think 1917 may be the frontrunner, which made me a little more comfortable naming Parasite the predicted winner – the frontrunner hasn't gone on to win Best Picture many times this decade (see: La La Land, The Revenant, etc.).
Once Upon a Time in Hollywood is even more head-scratching. It was the frontrunner for a hot sec, but that status seems to have receded. Despite Best Picture wins at the Golden Globes (for Comedy/Musical) and the Critics' Choice Awards, Hollywood has certainly lost steam in this Best Picture race. The preferential balloting system will likely help its chances, but Tarantino's divisive nature is likely to hurt those chances. Ask me a month ago, I would've said Best Picture is Hollywood's to lose. Now, I'm not so sure.
As for the other nominees…I think we can count all of them out. The Irishman and Marriage Story have both been largely forgotten, for better or worse (respectively). I guess that's what happens as a Netflix release.
Of the remaining nominees, we may somehow see Jojo Rabbit take the win, but I honestly don't see it having enough #1 votes to beat out one of the top three contenders. Joker is too divisive, and – truly – not that great. Little Women and Ford V Ferarri don't have a vocal enough support base. I don't feel risky saying neither will be in that envelope on Sunday.
AJ's Rankings (aka My Personal Preferences):
Parasite
1917
Jojo Rabbit
Marriage Story
Ford V Ferarri
Joker
Little Women
Once Upon a Time in Hollywood
The Irishman
Should Have Been Nominated
Richard Jewell, Bombshell, Honey Boy
Best Director
Predicted Winner: Sam Mendes, 1917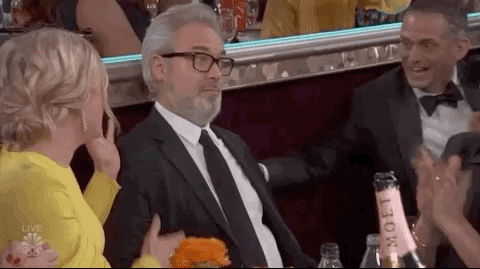 While I think many categories are alive tonight, Best Director seems pretty locked, much like the category has been in recent years. For example, as predicted, Cuarón won last year, Del Toro won the year before, and so on.
This year, Mendes has won the BAFTA, Golden Globe, and the DGA, and he tied at the Critics' Choice. There's a chance Bong or Tarantino could sneak in here, but I really wouldn't count on it, since the Academy will likely award Mendes with the same award he won exactly twenty years ago and recognize his artistic commitment to honoring his family legacy.
Let's also remember that the Oscars have split Best Picture and Best Director every year since 2015, and have only given a movie both awards twice in this decade (2011's The Artist and 2014's Birdman). So if this is a lock for Mendes, it's unlikely 1917 wins Best Picture. But I digress….
Back to Best Director. As for the other nominees, the love for Irishman has died down, and I think the Academy will honor Joker in Best Actor and call it a night.
AJ's Rankings
Mendes, 1917
Bong, Parasite
Tarantino, Once Upon a Time in Hollywood
Scorcese, The Irishman
Phillips, Joker
Should Have Been Nominated
Eastwood, Richard Jewell; Baumbach, Marriage Story; Har'el, Honey Boy
Best Actor
Predicted Winner: Joaquin Phoenix, Joker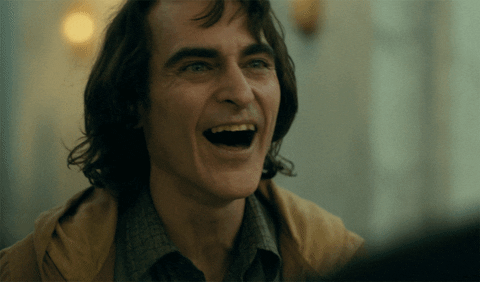 Let's begin these acting categories with some raw honesty – these four winners are pretty much set in stone.
For Best Actor, Phoenix – arguably the best actor working today following the retirement Daniel Day-Lewis – has just three prior nominations to show for the immersive performances spanning his filmography. His sweeping victories at this year's other award ceremonies lead me to believe no one else in the category – save for a sneaky Adam Driver win – has a chance.
However, of the acting categories, this is the one to watch. Working for Joaquin are the success of Joker, and – of course – the quality of his performance in the film. However, Phoenix has been vocal about his disdain for award shows in the past, and his questionable behavior on sets and the mixed reviews for the film might mean the Academy wants to honor someone else on Sunday. Again, I would hope that would be Adam Driver.
While I have you, I'd also like to talk about this pool of nominees. I think they all hand in terrific performances. However, I feel it's worth mentioning we had an enormous pool of worthy Best Actor contenders this year. Eddie Murphy, Roman Griffin Davis, Adam Sandler, Christian Bale, George McKay, (from what I've heard/seen) Taron Egerton, and Robert DeNiro were all worthy of a nomination this year, and should be given credit for their efforts if not by The Academy.
AJ's Rankings
Adam Driver, Marriage Story
Joaquin Phoenix, Joker
Leonardo DiCaprio, Once Upon a Time in Hollywood
Antonio Banderas, Pain and Glory
Jonathan Pryce, The Two Popes
Should Have Been Nominated
Roman Griffin Davis, Jojo Rabbit; Eddie Murphy, Dolemite is My Name; Christian Bale, Ford V Ferarri
Best Actress
Predicted Winner: Renee Zelwegger, Judy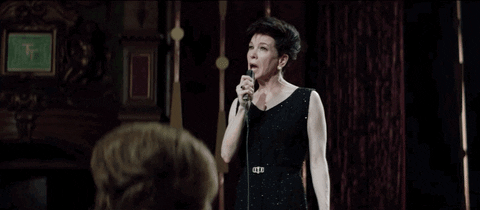 Another presumed given, it looks like Renee Zellweger will be taking home the trophy on Oscar night.
I just watched Judy this weekend and Zellweger is haunting. Her buzz is justified if not slightly overhyped. That said, Best Actress is where we saw the upset in the acting categories last year, so keep your eyes peeled.
AJ's Rankings
Scarlett Johansson, Marriage Story
Renee Zeleweger, Judy
Charlize Theron, Bombshell
Saorsie Ronan, Little Women
Also Nominated: Cynthia Erivo, Harriet
Should Have Been Nominated
Lupita Nyong'o, Us; Florence Pugh, Midsommar; Rebecca Ferguson, Doctor Sleep
Best Supporting Actor
Predicted Winner: Brad Pitt, Once Upon a Time in Hollywood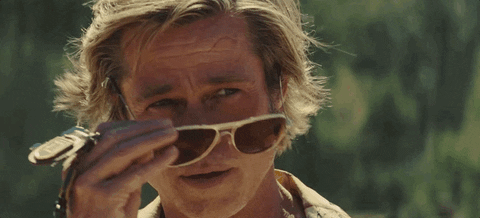 I love Brad Pitt. He was the best part of Hollywood. And all the other nominees have acting Oscars.
…and that's all I have to say about that.
AJ's Rankings
Brad Pitt, Once Upon a Time in Hollywood
Al Pacino, The Irishman
Anthony Hopkins, The Two Popes
Joe Pesci, The Irishman
Also Nominated: Tom Hanks, A Beautiful Day in the Neighborhood
Best Supporting Actress
Predicted Winner: Laura Dern, Marriage Story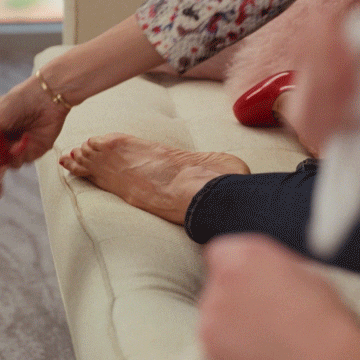 Another lock in an acting category. I should be excited about Ellie Sattler winning an Oscar, but I cannot tell you how moved I was by Margot Robbie in Bombshell…and how indifferent I was towards Dern's performance in Marriage Story.
I do understand the politics of the Oscars, and the field this year is weak enough that I guess a career tribute to Laura Dern is understandable – but only if Margot Robbie gets an Oscar someday very soon.
AJ's Rankings
1. Margot Robbie, Bombshell

4-way tie for "Who Cares?" – Kathy Bates, Richard Jewell; Laura Dern, Marriage Story; Scarlett Johansson, Jojo Rabbit; Florence Pugh, Little Women
Should Have Been Nominated
Zhao Shuzhen, The Farewell; Thomasin McKenzie, Jojo Rabbit; Park So-dam, Parasite
Best Adapted Screenplay
Predicted Winner: Greta Gerwig, Little Women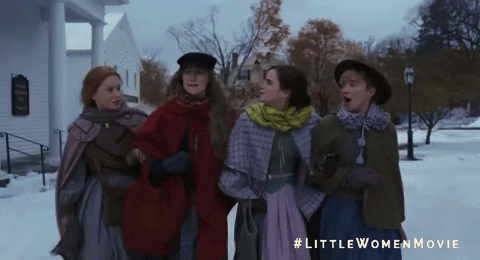 I really want Jojo Rabbit to win this award, and to be honest, I think there's a chance it will given its successes at the BAFTAs and the WGA Awards. However, I think the Academy will succumb to the pressure to award Greta here, especially since she was omitted from the Best Director category.
We could also see The Irishman take a surprise win in this category, but I wouldn't count on it. We can also safely count out wins for Joker and The Two Popes.
AJ's Rankings
Jojo Rabbit
The Irishman
Little Women
The Two Popes
Joker
Best Original Screenplay
Predicted Winner: Bong Joon-ho, Parasite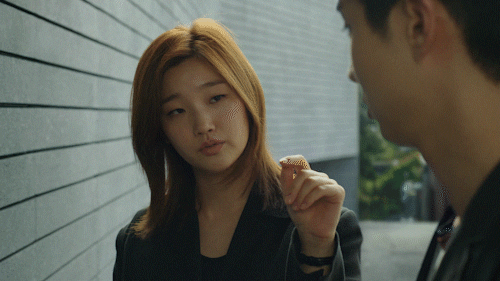 This was my toughest prediction. Let the record show on a prediction level, I'm 50.1% Parasite, 49.9% Hollywood. I'm giving the edge to Parasite because I think the Academy is going to go diverse this year, and because it picked up a BAFTA win and a WGA win (to be fair Hollywood was ineligible).
Hollywood won Critics' Choice and Golden Globe Awards, but there's no overlap here in membership with the Academy. There's still a good chance that Hollywood will woo over the Hollywood crowd, but Tarantino already has two wins in this category, and the Academy may want to share the love. I'd also hedge to say we can count the other contenders out this year – and that's a shame, because Marriage Story should be more in the running if you ask me.
AJ's Rankings
Parasite
Marriage Story
Knives Out
1917
Once Upon a Time in Hollywood
And here are the rest of my predictions, without AJ commentary.
Best Film Editing
Prediction: Ford v Ferarri
Preference: Parasite
Best Cinematography
Prediction: 1917
Preference: 1917
Best Costume Design
Prediction: Little Women
Preference: Little Women
Best Makeup and Hairstyling
Prediction: Bombshell
Preference: 1917
Best Production Design
Prediction: 1917
Preference: 1917
Best Animated Feature
Prediction: Toy Story 4
Best Sound Editing
Prediction: 1917
Preference: 1917
Best Sound Mixing
Prediction: 1917
Preference: 1917
Best Visual Effects
Prediction: 1917
Preference: Star Wars: The Rise of Skywalker
Best Original Score
Prediction: 1917
Preference: 1917
Best Song
Prediction: I'm Gonna Love Me Again, Rocketman
Best International Film
Prediction: Parasite
Preference: Parasite
Tallied Wins
1917: 7 wins out of 10 nominations
Parasite: 3 wins out of 6 nominations
Little Women: 2 wins out of 6 nominations
Bombshell: 1 win out of 3 nominations
Ford V Ferarri: 1 win out of 4 nominations
Joker: 1 win out of 11 nominations
Judy: 1 win out of 2 nominations
Marriage Story: 1 win out of 6 nominations
Once Upon a Time in Hollywood: 1 win out of 10 nominations
Rocketman: 1 win out of 1 nomination
Toy Story 4: 1 win out of 2 nominations