Another year, another round of AJ's Oscar commentary.
Another Round pun intended.
Does it need to be said that this year was an abnormal one? Put it this way – I didn't release a Top 10 of 2021 (keep your eyes peeled in January 2022 for my planned dual-year Top 20 list). I was thrilled that movies still came out in 2020 – I even made my way to the theater a couple times. Still, let's just say I'm slightly more excited for 2021 in film.
Now, when it comes to the Oscars, we're looking at a list of films that…didn't exactly do it for me. Nomadland's cinematography, Minari's simplicity, and the relevance of historical, Black-led cinema in movies like like Ma Rainey and Black Messiah made 2021 cinema good, but rarely excellent.
Regardless, this is the batch we've got this year, and while I won't do it as passionately as I usually do, I'm prepared to enthrall you with my rants and commentary on who I think should win in each of the major Oscar categories, who likely will win, and who was sadly left off the list.
If you want to hear me talk more about my movies, check out my YouTube channel and the podcast I co-host with my friend Trevor on millennial kids flicks, The Old Kids Movies.
Best Picture
Predicted Winner: Minari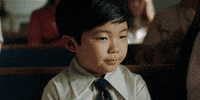 This is more of a "Nomadland will lose" prediction than a "Minari will win" one.
If the Academy has taught us anything in the past few years, it's that the frontrunner does not win. The Revenant, La La Land, Three Billboards, Roma, and 1917 all came up short in their respective years, so if history continues, we're in for an upset – and my money's on Minari, with The Trial of the Chicago 7 close behind.
While beautiful to look at, I believe Nomadland lacks the punch needed to get enough placements in voters' Top 3 spots on their preferential ballots. We also need to acknowledge the year we've had – and while Nomadland captures both the isolation we felt and the escapism we vied for in the last twelve months, it doesn't touch on the breadth or cover the depth of important social issues that many of its competitors do.
Minari puts an Asian-American family front and center, and balances cinematic subtlety with compelling narrative more effectively than Nomadland does. It also has more humor, more heart, and more tragedy. Meanwhile, Chicago 7 (however briefly) highlights the trials of Black Americans and the corruption of the system that resulted in the death of Fred Hampton (yes, Judas covers this topic in much greater detail, but it doesn't have Academy darling Aaron Sorkin behind it).
That said, the feeling towards 2020 movies is largely indifferent from what I've seen, so if there's any year without a groundswell of support for the underdog, this might be it, and thus Nomadland will take the prize.
If I had a vote this year, it would go to Promising Young Woman – a phenomenally cast, edited, and written movie that's perhaps a couple years too late to the #MeToo party. While The Academy probably won't give it its top prize on Sunday for that reason, that shouldn't deter you from seeing a film that embodies everything I love about cinema. I guess some Hollywood stars are blind.
The virtually impossible winners on Sunday are Sound of Metal, The Father, and Mank – all of which were lucky to be nominated and 100% would not be here if 2020 went pandemic-less. I'm also disappointed to not see Ma Rainey's Black Bottom on this list, which was 2020's biggest surprise for me.
AJ's Rankings (AKA My Personal Preferences)
1. Promising Young Woman
2. The Trial of the Chicago 7
3. Minari
4. Nomadland
5. Judas and the Black Messiah
6. Sound of Metal
7. The Father
8. Mank
Should Have Been Nominated
Ma Rainey's Black Bottom
Best Director
Predicted Winner: Zhao, Nomadland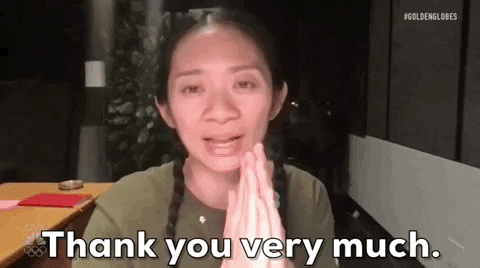 The Academy looks poised to award the second woman in history with a Best Director Oscar – but in my eyes, they're honoring the wrong woman in this category. Fennell adapted her PYW screenplay with such fascination, taking me on an emotional roller coaster that had me confused at times yet grinning at the end. I can't wait to see what she makes next.
As for our predicted winner, Zhao captures her female protagonist's journey with more reservation, effectively transporting viewers into the world of the modern nomad. She'd have had my vote in this category had Fennell not been included.
The only other real contender here is Lee Isaac Chung, who brought a deeply personal tale to the screen with Minari. Legendary director David Fincher will remain Oscar-less after Sunday night, and Thomas Vinterberg will have to settle for the fact that more people saw his amazing film on Hulu than if he had not been nominated.
AJ's Rankings
1. Fennell, Promising Young Woman
2. Zhao, Nomadland
3. Chung, Minari
4. Vinterberg, Another Round
5. Fincher, Mank
Should Have Been Nominated
Sorkin, The Trial of the Chicago 7; Wolfe, Ma Rainey's Black Bottom
Best Actress
Predicted Winner: Carey Mulligan, Promising Young Woman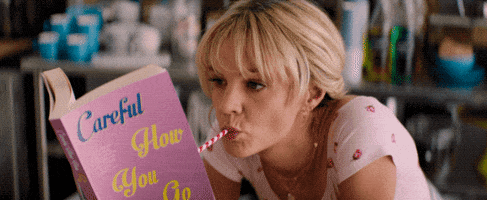 Davis, Day, McDormand, and Mulligan are essentially in a four-way tie in this race after their respective SAG, Golden Globe, BAFTA, and Critics' Choice wins. This prediction is my least confident one for the night, but I'm still making it for a few key reasons.
First, Viola Davis – while to date unrecognized in the Best Actress category – does have an Oscar, while Carey does not. I also think that because both women hand in moving portrayals of historic singers and have some momentum after their respective SAG and Golden Globe wins, Viola and Andra will cancel each other out – leaving room for Carey to emerge as the victor.
Frances may upset, but I believe The Academy will try to share the love knowing Chloe is winning Director and the film itself may (or may not!) win Best Picture. Since PYW is likely only walking away with one other award (more on that later), Academy voters may want to acknowledge the work here in this category. Still, this is the closest Best Actress race I have seen in my time predicting for the show.
My ballot, however, would have Davis's name checked off. She took a character who sweats cockiness and dislikability and made me root for her wholeheartedly for those same reasons. Close behind is Mulligan, who is a tragically underrated performer.
AJ's Rankings
1. Viola Davis, Ma Rainey's Black Bottom
2. Carey Mulligan, Promising Young Woman
3. Andra Day, The United States vs. Billie Holiday
4. Frances McDormand, Nomadland
5. Vanessa Kirby, Pieces of a Woman
Best Actor
Predicted Winner: Chadwick Boseman, Ma Rainey's Black Bottom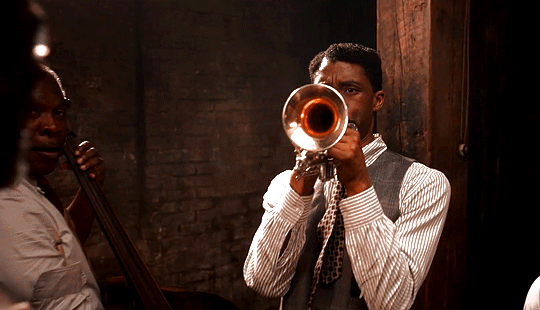 This is the performance that made me realize how much I'm going to miss Chadwick Boseman. His passion and excitement for being an actor is evident in this movie, and it is a fitting and signature farewell.
That said, it's not the best leading male performance of the year.
Anthony Hopkins was haunting in The Father and broke my heart in his final scene. Going purely based on merit, I believe Anthony deserves to walk on that stage and accept an Oscar for Best Actor after 30 years without doing so. Riz Ahmed, too, was haunting as a man dealing with another type of loss, and he made Sound of Metal significantly more watchable for me.
I'm happy to see Steven Yuen here, but his performance in Minari was hardly Oscar-worthy. And don't get me started on Mank.
AJ's Rankings
1. Anthony Hopkins, The Father
2. Riz Ahmed, Sound of Metal
3. Chadwick Boseman, Ma Rainey's Black Bottom
4. Steven Yuen, Minari
5. Gary Oldman, Mank
Best Supporting Actress
Predicted Winner: Yuh-Jung Youn, Minari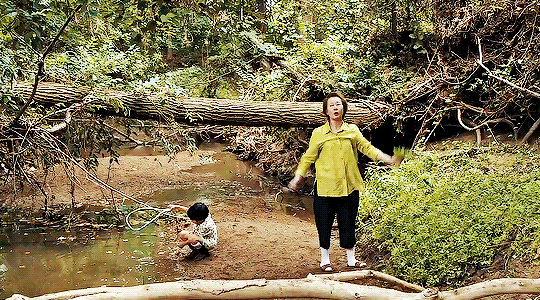 How ironic would it be if Glenn Close – a woman constantly rejected by the Academy – wins her Oscar for Hillbilly Elegy, a movie that was almost entirely rejected by the Academy?
Here's what I'll say…it's possible. I really think it is. But my money (and my vote) would be on Yuh-Jung Youn for her portrayal as nana Soon-ja. Unless Maria Bakalova comes out of nowhere, it really comes down to these two women. Karen Smith is an Oscar nominee, though, so a huge congrats to Amanda Seyfried. Olivia Coleman handed in a nomination-worthy performance in The Father, but it's unlikely to earn her the win.
AJ's Rankings
1. Yuh-Jung Yoon, Minari
2. Glenn Close, Hillbilly Elegy
3. Olivia Coleman, The Father
4. Amanda Seyfried, Mank
Also Nominated: Maria Bakalova, Borat Subsequent Moviefilm
Best Supporting Actor
Predicted Winner: Daniel Kaluuya, Judas and the Black Messiah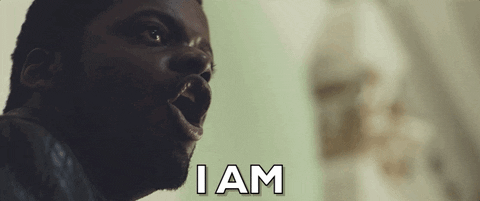 An overdue win for his work in Widows, Kaluuya is poised to take home the gold on Sunday for his portrayal as Fred Hampton in the 11th-hour entry Judas and the Black Messiah.
Candidly, it's a pretty weak field this year, which makes me even more disappointed that Alan Kim didn't sneak in for his turn in Minari. While I do think Kaluuya deserves the win, I honestly wouldn't be peeved if Sacha Baron Cohen pulled out a surprise victory here.
AJ's Rankings
1. Daniel Kaluuya, Judas and the Black Messiah
2. Sacha Baron Cohen, The Trial of the Chicago 7
3. Paul Raci, Sound of Metal
4. LaKeith Stanfield, Judas and the Black Messiah
5. Leslie Odom, Jr., One Night in Miami…
Should Have Been Nominated
Alan Kim, Minari
Best Original Screenplay
Predicted Winner: Promising Young Woman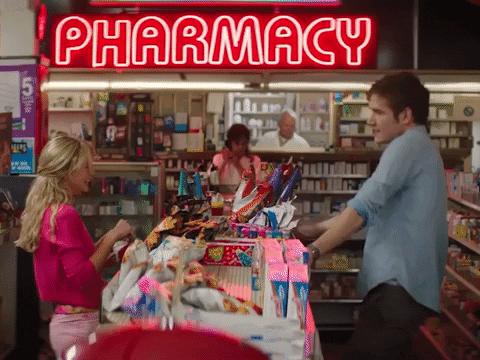 I even hesitate predicting this win, because Aaron Sorkin is in this category – and while he has won before, he has yet to win Best Original Screenplay. I'm also torn over whether his Best Director omission will rally the troops to see his win in this category or if it's indicative of the Academy's indifference towards his film this year.
Either way, Promising Young Woman remains the frontrunner here, coming into Sunday's show with a recent BAFTA win in the same category. Of the remaining three, Minari and Judas each have a minimally low chance of upsetting, while Sound of Metal is out of the running on this one.
AJ's Rankings
1. Promising Young Woman
2. The Trial of the Chicago 7
3. Minari
4. Sound of Metal
5. Judas and the Black Messiah
Should Have Been Nominated
Alone, The Hunt, Another Round
Best Adapted Screenplay
Predicted Winner: The Father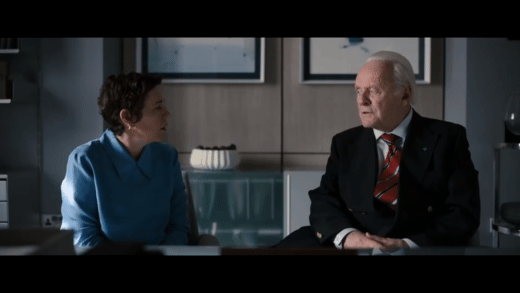 Pundits place Nomadland as the most likely winner here, but I disagree. The film is anything but screenplay-driven, as opposed to movies like The Father and One Night in Miami… which are entirely screenplay-driven. I'm backing The Father because of the intricacies in storytelling and revelations that scarily depict a loss of sanity and stability as one ages. The BAFTAs felt the same way.
AJ's Rankings
1. The Father
2. Nomadland
3. One Night in Miami…
Also Nominated: The White Tiger & Borat Subsequent Moviefilm
Should Have Been Nominated
Ma Rainey's Black Bottom
And now, the rest of my predictions and preference, without my commentary.
Best Cinematography
Will Win: Nomadland
Should Win: Nomadland
Best Costume Design
Will Win: Emma
Should Win: Ma Rainey's Black Bottom
Best Film Editing
Will Win: The Trial of the Chicago 7
Should Win: Promising Young Woman
Best Makeup and Hairstyling
Will Win: Ma Rainey's Black Bottom
Should Win: Ma Rainey's Black Bottom
Best Production Design
Will Win: Mank
Should Win: Mank
Best Score
Will Win: Soul
Should Win: Minari
Best Song
Will Win: Speak Now, One Night in Miami
Best Sound
Will Win: Sound of Metal
Should Win: Sound of Metal
Best Visual Effects
Will Win: Tenet
Should Win: Tenet
Best Animated Feature
Will Win: Soul
Best International Feature
Will Win: Another Round
Tallied Predictions
Ma Rainey's Black Bottom: 2 wins
Minari: 2 wins
Nomadland: 2 wins
Promising Young Woman: 2 wins
Soul: 2 wins
Another Round: 1 win
Emma: 1 win
The Father: 1 win
Judas and the Black Messiah: 1 win
Mank: 1 win
One Night in Miami…: 1 win
Sound of Metal: 1 win
Tenet: 1 win
The Trial of the Chicago 7: 1 win