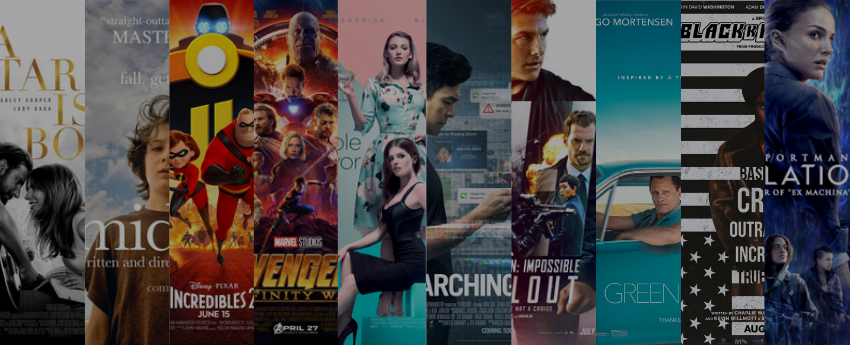 Alright – let me level with you guys.
I really did not love the movies I saw in 2018, and for the second time in three years, I really don't feel I can justify putting any movie I saw at the #1 spot.
So, I'm going to have to do something that I did once and hoped I would never have to do again – alphabetize my Top 10 of the year.
Let's get this over with, and hope that 2019 makes up for its preceding subpar cinematic year that had little to offer aside from these ten outstanding motion pictures (honestly, though – these ten movies are all awesome).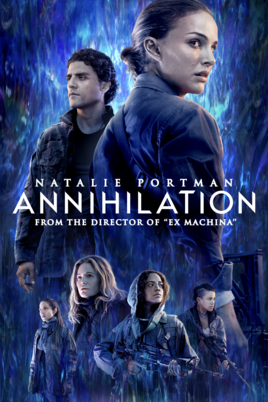 Annihilation
This February release was sorely overlooked. Natalie Portman helms this female-driven sci-fi thriller as an ex-Army college professor thrust into a treacherous and alien world of mysterious biologically inconsistency. The pacing, music, and tantalizing ambiguity will throw you back to the days of classic sci-fi, while the production design and visual effects suffice to thrill a modern audience.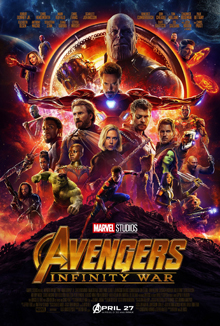 Avengers: Infinity War
Don't let anyone – including the Academy – tell you this isn't the best superhero movie of 2018. Infinity War tackles the herculean task of balancing the narratives of dozens of superheroes, all while boasting fantastic visuals and being effectively funny. Yes, it's just a play up for the final act, but I'd be lying if I said that final scene didn't gut punch me when I first watched it.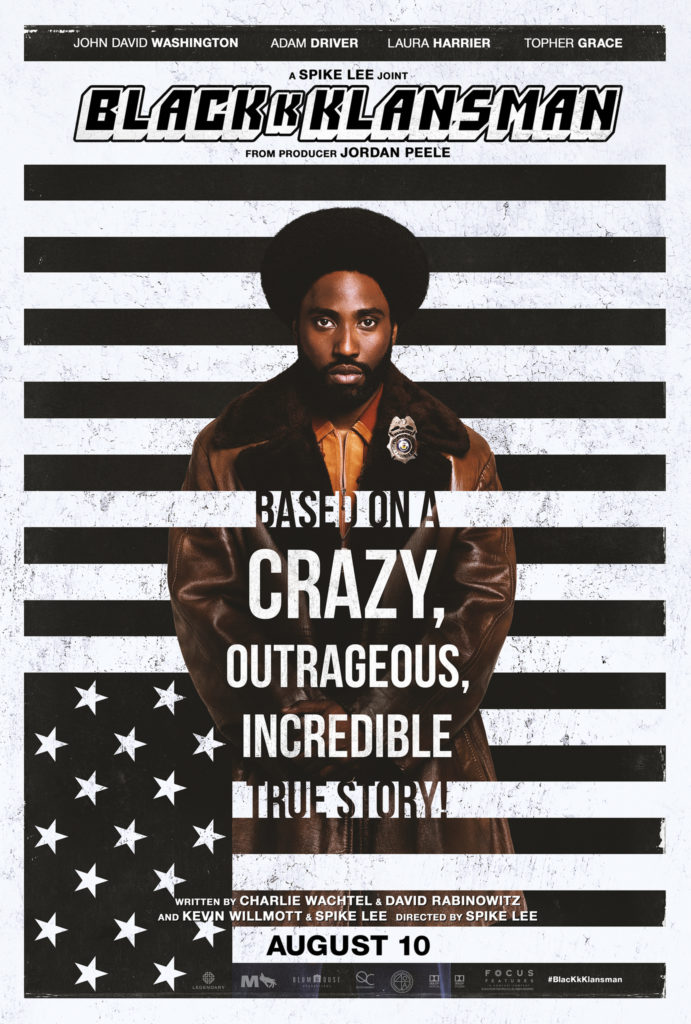 BlackKklansman
I never, ever thought I would have a Spike Lee in my Top 10 list, but BlackKklansman is a master work of timely drama, dark comedy, and signature filmmaking tactics. I'd gladly leave the shove-it-down-your-throat pre-credits scene, but otherwise, this flick is pretty darn flawless. Hopefully we'll see Lee on stage next month accepting his first Oscar.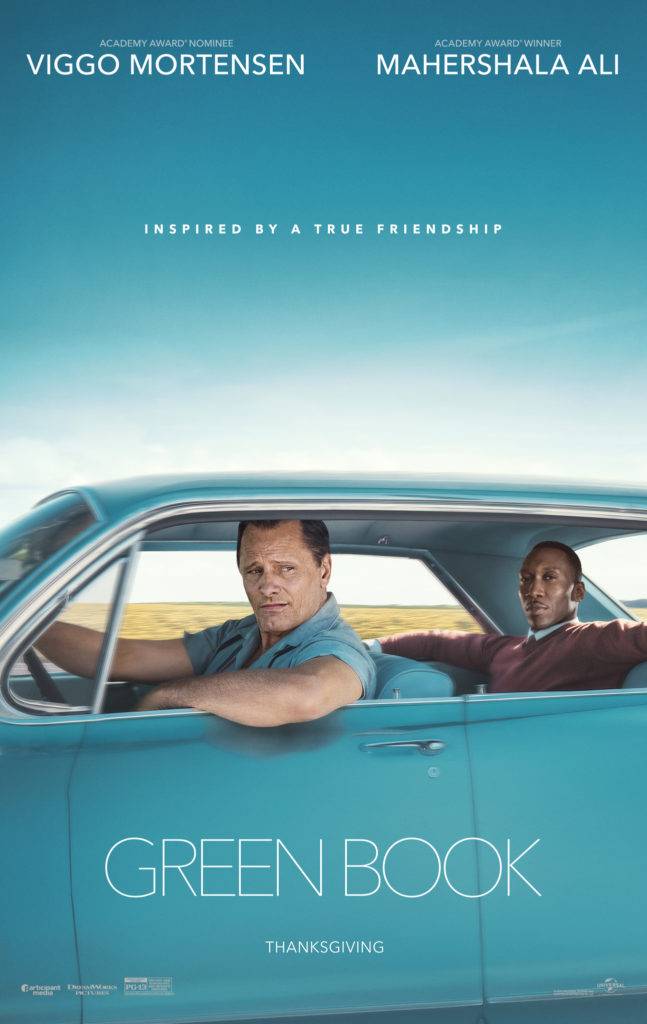 Green Book
The movie is cheesy, sure, but it's kind of like cheese atop the most delicious pizza you can imagine. In other words, Green Book is a delight. I kept waiting for it to take an easy escape or to get overly sappy, but it kept surprising me at every turn. It's easily my favorite comedy of the year, and is a welcomed entry into the existing saga of rewatchable road trip flicks.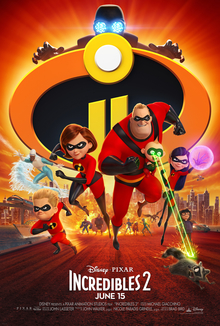 Incredibles 2
The long-awaited sequel didn't exceed the original in my eyes, but the humor, action, and crisp animation in Incredibles 2 is enough to make it welcomed addition in Pixar canon – and earn it a spot on this list.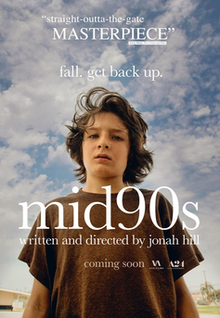 mid90s
Perhaps my most unpopular opinion for movies this year would be finding mid90s to be superior than Eighth Grade. I'll readily admit my fondness for both nostalgia and coming-of-age movies, but mid90s is more than effective in checking both of those boxes, thanks in large part to Jonah Hill, Sunny Suljic, and Na-Kel Smith.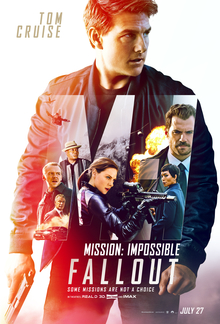 Mission: Impossible – Fallout
I walked out of Fallout thinking the words spoken by George Clooney in From Dusk Till Dawn – "Goddamn, that was intense." The best entry in the M:I franchise since the third (another unpopular opinion), Fallout benefits from moving the face-mask-removal twist to the middle of the narrative, leaving more time for falling action…and just plain action. This movie's a blast, and a technical achievement of sound, effects, stunts, and editing.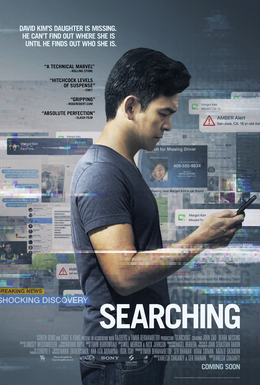 Searching
One of two outstanding mysteries released this year (see below for the other), Searching combines the film presentation tactics of Unfriended with those in found footage movies like Chronicle. The result is a captivating whodunit for the 21st century, anchored by a strong performance from John Cho.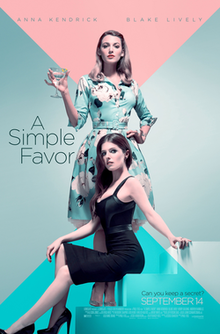 A Simple Favor
I left the theater claiming I had seen one of the best mysteries – if not the best – this decade (though t0 be fair, I saw this before Searching). The enthralling, sexy, and raw story is highly elevated by the comedy ("Does Nicky have any dietary restrictions?" "Yeah, just don't feed him shit he doesn't like.") and the performances – particularly Blake Lively's, which in my opinion is one of the biggest awards oversights this year.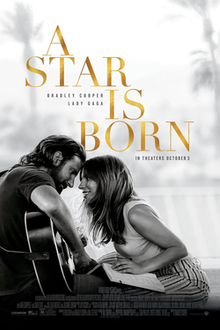 A Star is Born
Okay, you got me – I'm feeling backlash from the A Star is Born backlash. But the more I think back on this movie, the easier it is to overlook the flaws. The cinematography, the music, and Bradley Cooper's performance all lend themselves to this directorial debut that is beyond noteworthy.